5 factors to consider when choosing cleanroom door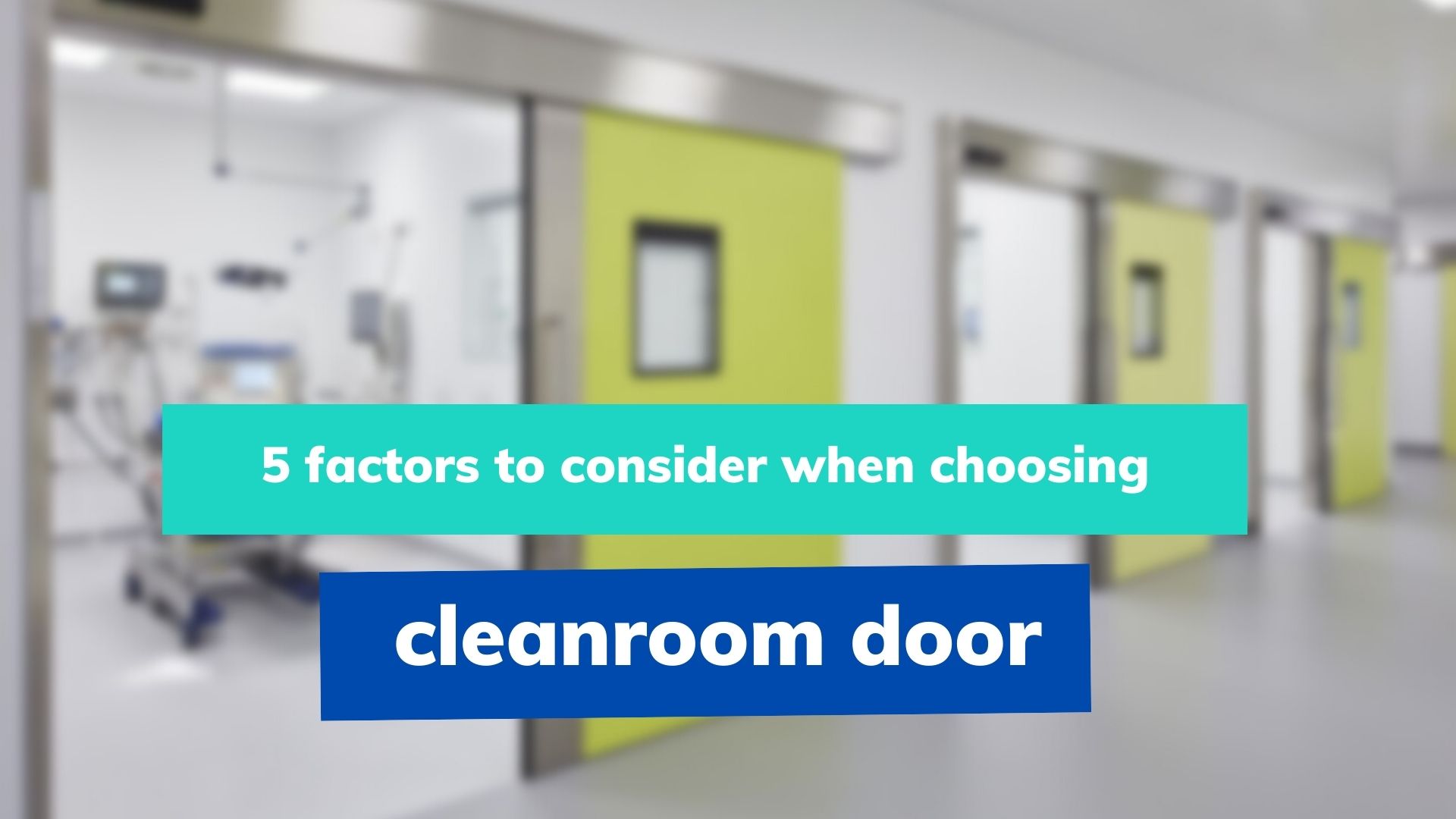 Doors play an important role in a clean room system. How to choose the right door for your cleanroom? In this article, VCR will give you 5 factors to consider before making a decision on which type of cleanroom door to choose.
>> Why we should choose steel door for cleanroom?
1. Choose the door that well matches the cleanroom wall
Before buying doors and windows for clean rooms, the first factor you need to consider is the wall material. Some cleanroom projects use brick walls (for example, hospital cleanrooms often are made of brick walls), but most cleanrooms use sandwich panel to erect cleanroom walls.
Each type of wall will have a different door frame.
The manual sandwich panel wall has a flat door frame, while the machine-made sandwich panel wall uses a clamping frame. Rockwool in rock wool panel, or honeycomb paper in honeycomb panel is the core material of the panel.
Image: Clean room door installed on brick wall
2. Cleanroom door surface material
After deciding which type of wall to use, the second thing we need to choose is the appropriate door surface material, the most common material is galvanized steel and stainless steel (stainless steel).
Most hospital operating rooms, clean rooms in industrial plants often choose galvanized steel sheets as cleanroom door surface material. Galvanized steel is a material that is used more and more economically than other materials.
3. Cleanroom door core material
The core material has a great influence on the performance of the cleanroom door. Currently, aluminum honeycomb and honeycomb paper are the two most used materials on the market. Compared with paper honeycomb, aluminum honeycomb has more outstanding advantages, such as better bearing capacity, longer service life, moisture-proof, insect-proof, and anti-corrosion.
When it comes to cleanroom projects with high-quality requirements, we should use the aluminum honeycomb as the core material of cleanroom doors.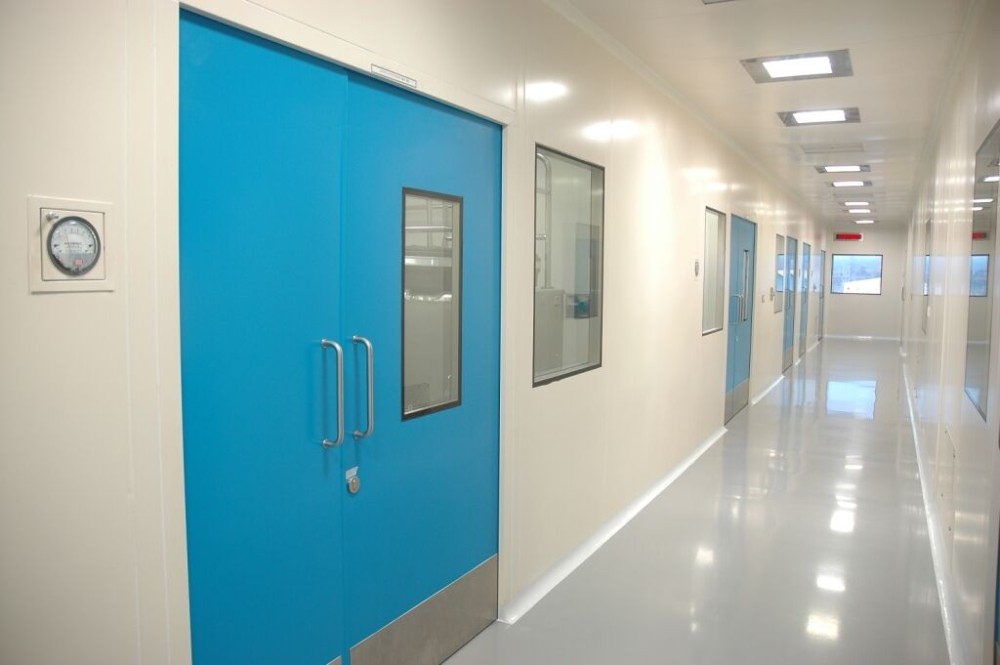 4. Choose the right type of cleanroom door gasket
Cleanroom door seals are usually divided into 2 types: standard door gaskets and glued door seals. Standard door seals last longer than glued door seals.
5. Glass window on clean room door
When choosing a glass window for a cleanroom steel door, we need to pay attention to whether there is a 3C line or not. Cleanroom doors are usually fitted with double-layer tempered glass. Double glazing needs to be hollow and sealed to reduce the loss of temperature and humidity differences.
Hopefully, with the above information, you have a better understanding of clean room doors. If you are still confused when choosing, you can contact VCR Cleanroom Equipment for more detailed advice and choose to buy the most suitable door for your clean room.
Read more: How to choose the right doors for cleanroom?
VCR - Vietnam Cleanroom Equipment is a supplier of high-quality clean room steel doors. As a direct distributor and transporter, the price of steel door for cleanroom at VCR is extremely competitive.
Contact VCR now for the best price!
Hotline: +84 90 123 9008 / +84 90 123 7008
Related Articles