BIBO – Bag In Bag Out System Application
BIBO system is becoming popular in cleanrooms. Do you know what is BIBO? Where it is used in cleanroom? This article will identify bag in bag out system application. Let's find out!
What is BIBO – Bag In Bag Out System?
BIBO or Bag In Bag Out Filter System is a safe and reliable solution to remove contaminated filters in hazardous environments. The purpose of BIBO System is to serve as a means to protect personnel from coming in direct contact with the interior of the housing and hazardous contaminants during filter change-out.
This system helps to retain highly active or highly toxic particles. When replacing the filter, we need to ensure these particles cannot escape into the environment. The entire filter replacement process used for highly toxic applications is carried out inside this device, which is especially common in the pharmaceutical industry.
Why do we need BIBO – Bag In Bag Out System?
Today, many industries like semiconductor, pharmaceutical, aerospace, medical industries highly depend on cleanroom technology. As products like circuit boards, pharma products could be damaged by just a tiny dust. Clean and filtered air in a manufacturing environment is important. Therefore, the air filter is an indispensable part of many industries, including industries dealing with hazardous substances.
Filters used in these hazardous environments are not normally replaceable. Because toxic gas particles will affect the replacement person and the outside environment. Therefore, we need to replace filter with BIBO system.
Replacing air filters in hazardous environments by the BIBO System provides a safe and reliable replacement method. When replacing, the filter is made in a protective bag, which can prevent the gas in the box from coming into contact with the outside, thereby protecting the safety of the operator and the environment. The protective bag is equipped with gloves for the operator's convenience.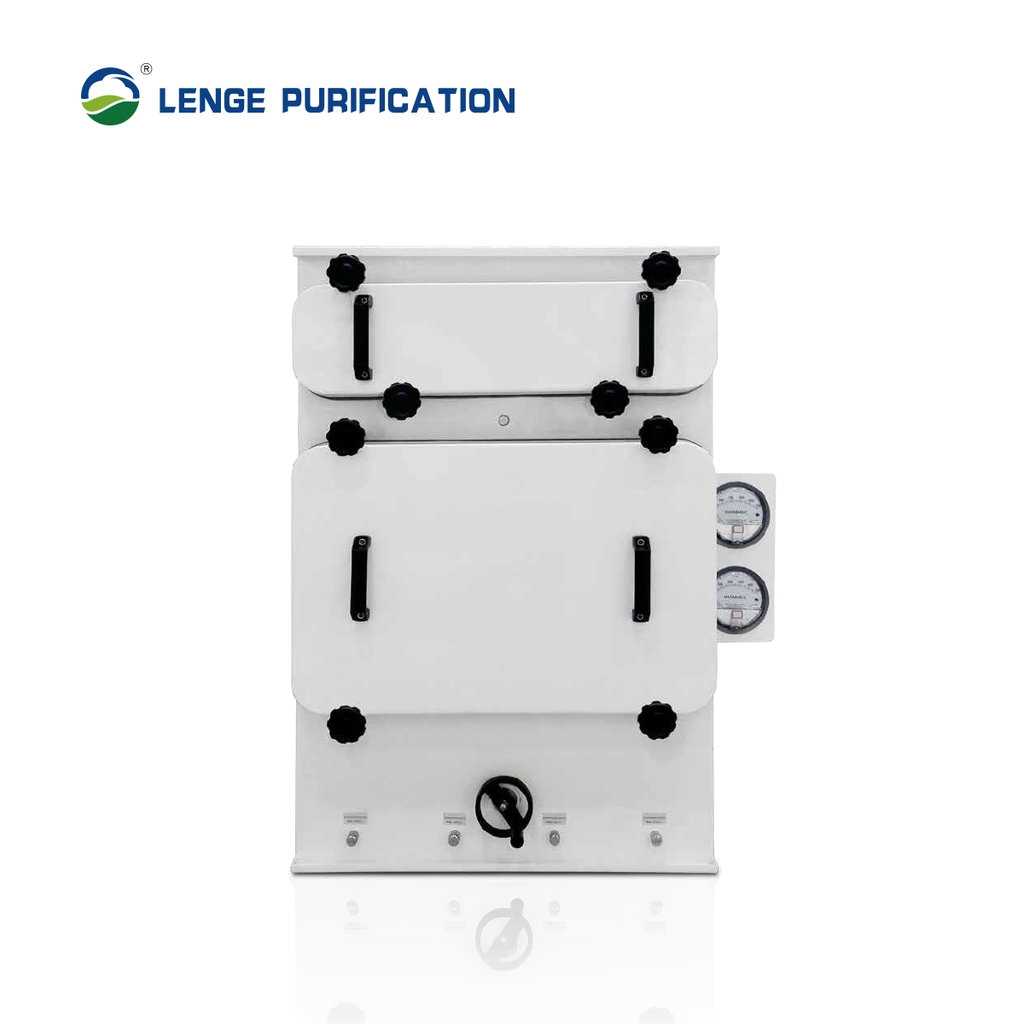 Bag In Bag Out System Application
BIBO System is designed for the following applications:
• Pharmaceutical cleanrooms
• Nuclear power plants
• Animal laboratory
• Industrial and military research facilities that handle chemical, biological, radioactive, or carcinogenic substances
• Biomedical and genetic engineering research facility
• Biological laboratory in the hospital
• Isolation areas
Where is BIBO System used?
Emissions from vaccine production workshops;

Supply and exhaust gas in the veterinary vaccine factory;

Exhaust gas in the workshop producing hormone drugs, cytotoxins;

Emissions from workshops producing highly active chemicals;
Vietnam Cleanroom Equipment (VCR) specializes in providing BIBO or Bag In Bag Out Filter System for contractors in Vietnam. We provide high-quality products with competitive prices and large quantities nationwide.
For details, please refer to Vietnam cleanroom equipment official website
https://en.vietnamcleanroom.com
Or contact us via hotline: +84 90 123 7008 / +84 90 123 9008 (Whatapps)
Related Articles