Clean bench: Definition, Working Principle, Specifications And More

1. What is a clean bench?
Clean bench or cleanroom work bench is a work cabinet providing filtered unidirectional airflow across the work surface to protect products against contamination.
The clean bench, unlike a biological safety cabinet, protects the work on the work surface but not the personnel or the surrounding environment from aerosols created on the work surface. The HEPA air filter is capable of trapping 99.999% of 0.3 micron particles.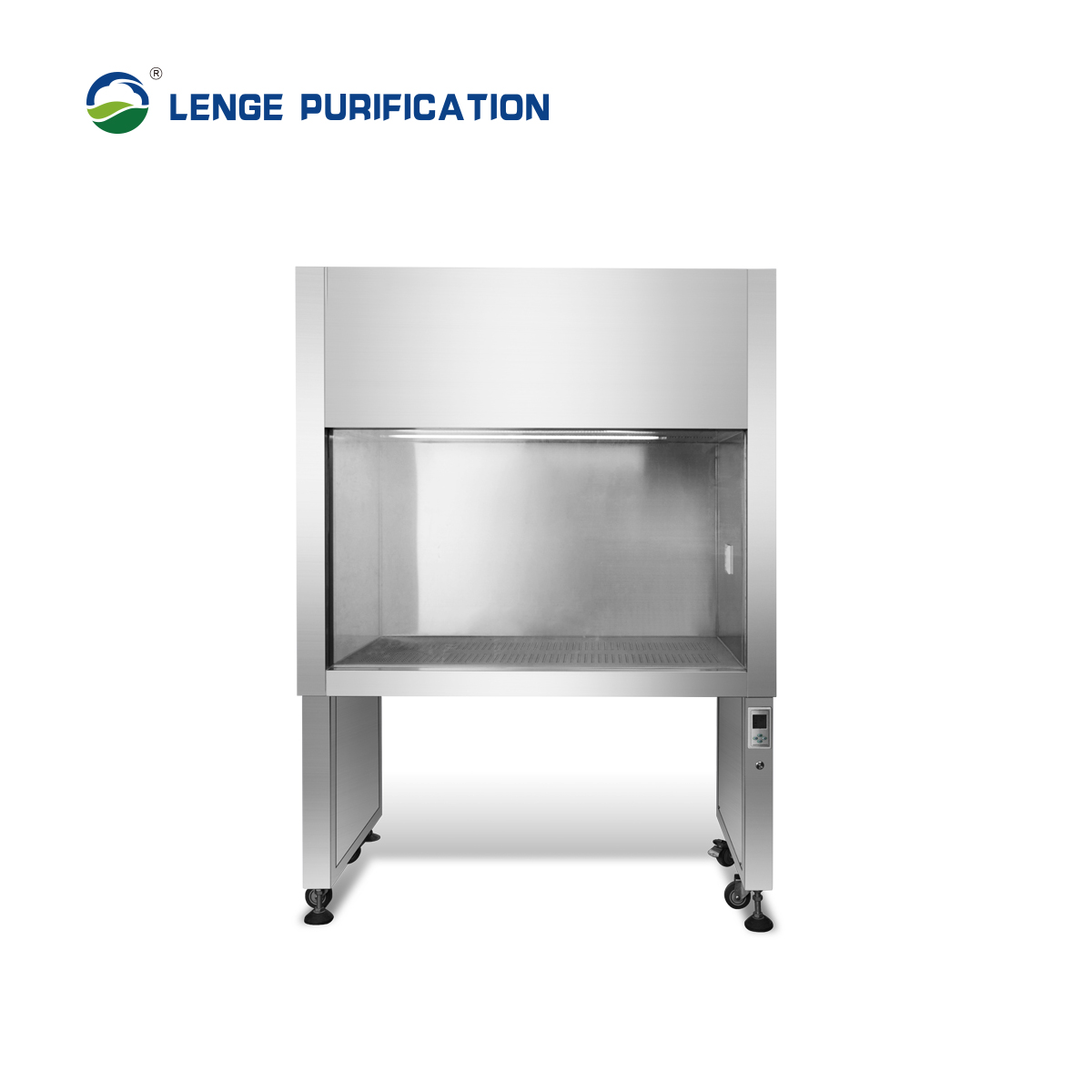 2. Clean bench working principle
Clean benches work by the use of in-flow laminar air drawn through one or more HEPA filters, designed to create a particle-free working environment and provide product protection. Air is taken through a filtration system and then exhausted across the work surface as part of the laminar flows process.
Commonly, the filtration system comprises a pre-filter and a HEPA filter.
3. Clean bench applications
Clean benches are applied to the settings where personnel work with non-hazardous materials. This place needs dust-free air to avoid contamination.
Clean benches are used in a variety of applications such as research, manufacturing, hospitals, pharmaceutical production, and food processing industries.
4. Vertical laminar flow clean bench and horizontal laminar flow clean bench
According to airflow direction, clean benches are divided into 2 types: Vertical laminar flow clean bench and horizontal laminar flow clean bench.
Both types provide a unidirectional airflow, ensuring a workspace devoid of contaminants and may be customed to the cleanroom requirements.
5. Standard clean bench specifications by VCR - LENGE
Model

Outer Size
W×D×H

Inner Size
W×D×H

Cleanliness
Class

Rated Wind
Speed
(m/s)

HEPA Size
L×W×D

Types

LVCW09-081070

970×770×1800

810×700×550

Class A

0.45±20%

720×610×93×1

Single Side Vertical Air Supply

LVCW15-130070

1460×770×1800

1300×700×550

590×610×93×2

Double Sides Vertical Air Supply

LVCW06-082048

900×700×1450

820×480×600

650×540×93×1

Single Side Horizontal Air Supply

LVCW13-168048

1760×700×1450

1680×480×600

740×540×93×2

Double Sides Horizontal Air Supply
Note: specifications listed in the above table are only for customers' reference. It is mostly designed and manufactured according to customers' URS.
Vietnam Cleanroom Equipment (VCR) specializes in providing cleanroom equipment for construction contractors in Viet Nam. We provide high-quality products with competitive prices and large quantities nationwide. The equipment includes:
Differential pressure gauge, FFU Fan Filter Unit, Pass box, Clean room air filter, HEPA box, Clean booth, cleanroom steel door, Isolator cabinet, and other equipment
For details, please refer to Vietnam cleanroom equipment official website
Related Articles