Definition and characteristics of VHP pass box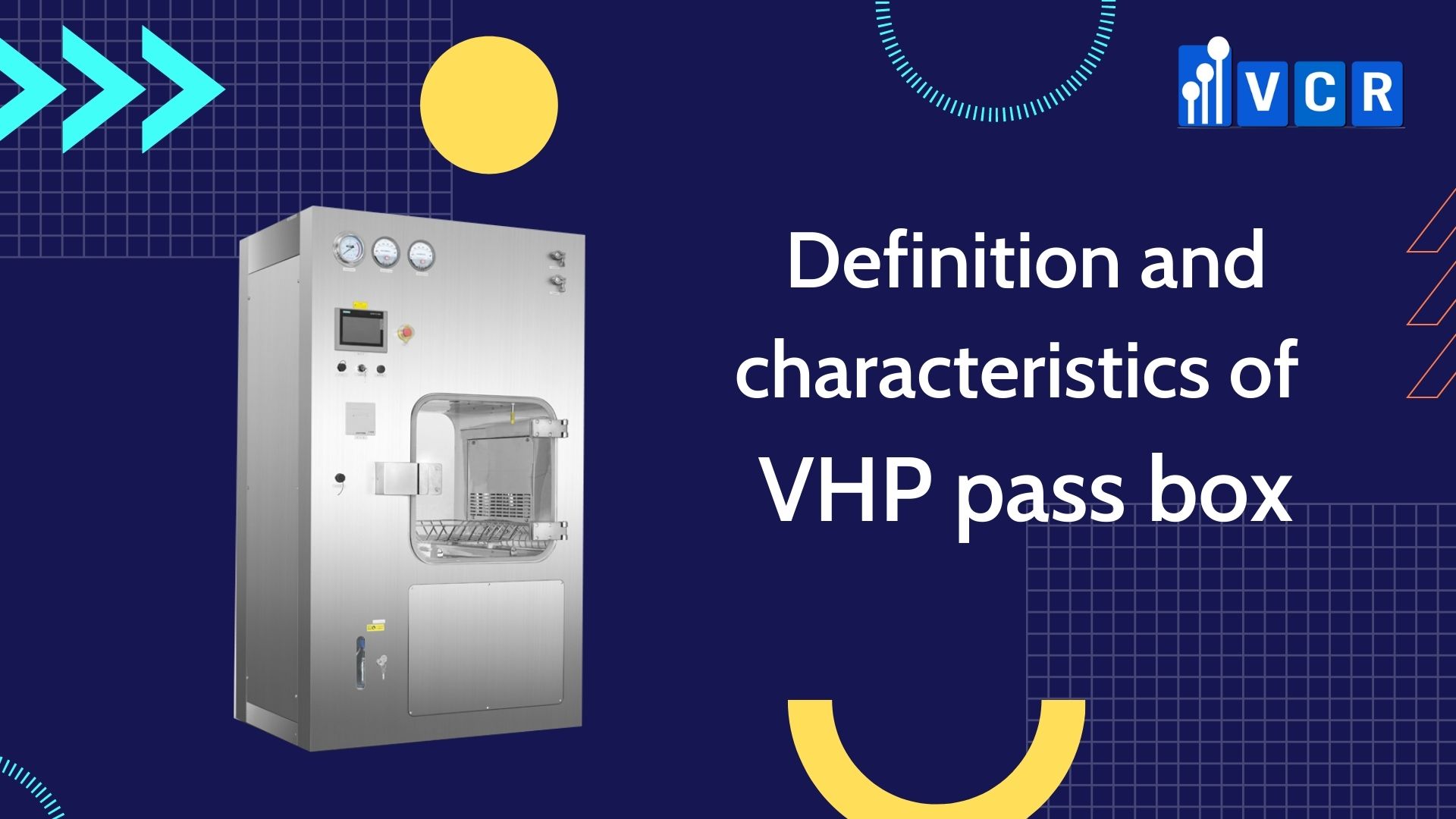 VHP Pass Box is becoming one of the most effective solutions to decontaminate products and materials in a sterile environment. In this article, VCR - Vietnam Cleanroom Equipment will identify the definition and characteristics of VHP pass box.
Read more: VHP pass box: Top 5 things you need to know
1. What is VHP?
VHP or vaporized hydrogen peroxide is a kind of agent, which has antimicrobial properties. VHP can kill microorganisms when it comes into direct contact with them. Moreover, VHP can work effectively at low temperatures. These properties contribute to vaporized hydrogen peroxide (VHP) sterilization and decontamination applications.
Read more: Vaporized Hydrogen Peroxide (VHP) Sterilization
2. VHP pass box: Definition and characteristics
What is VHP pass box?
VHP pass box is a type of pass box, which can bio-decontaminate and transfer products from lower classified area to higher classified area (non-sterile area to sterile area) without affecting the cleanliness of the surrounding environment.
The decontamination process is carried out under low-temperature using vaporized hydrogen peroxide. VHP pass box is used to decontaminate heat-sensitive products and materials that cannot be handled by moist or dry steam sterilization methods. such as rubber stopper bags, API aluminium containers, Petri dishes, etc.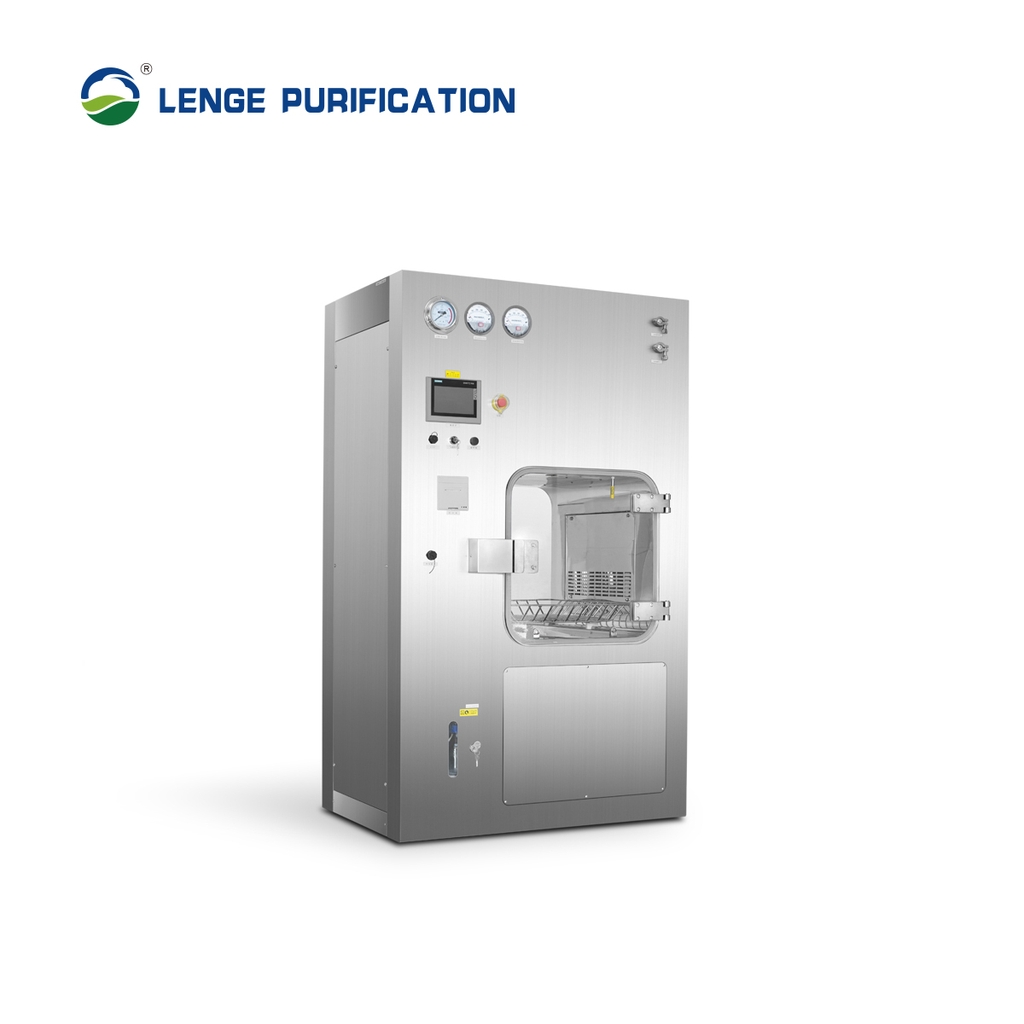 VHP decontamination process
A built-in VHP generator inside VHP pass box heats up the hydrogen peroxide, converting it from liquid to vapor. Then vaporized hydrogen peroxide is blown into the chamber, which creates a sterile environment capable of killing bacteria, viruses, and fungi.
The working process of VHP pass box includes 4 stages as follows:
Stage 1: Dehumidification
This process will cause the air in the cavity to circulate through the dehumidifier, reducing the relative humidity inside VHP pass box chamber to prepare for the highest VHP sterilization efficiency.
Stage 2: Condition
The VHP generator rapidly introduces hydrogen peroxide vapor into the chamber of the VHP pass box to rapidly increase the concentration of vaporized hydrogen peroxide in its chamber.
Stage 3: Decontamination
The VHP generator introduces hydrogen peroxide vapor into the VHP pass box chamber at a low rate to maintain a certain concentration to decontaminate the chamber.
Stage 4: Ventilation and debris removal
Once the sterilization process is complete, the vaporized hydrogen peroxide inside the cleanroom door is removed until the concentration is less than 1 ppm.
Characteristics of VHP pass box
Overall structure of VHP pass box is made of 304 stainless steel




VHP pass box uses a dual door structure, which makes it airtight, and adopts an interlock system to ensure that two doors cannot be opened at the same time.




The air entering and leaving the VHP pass box chamber is filtered by high-efficiency filters (HEPA - H14) to prevent contamination.




The device is equipped with real-time monitoring of temperature, humidity, pressure and hydrogen peroxide concentration inside the chamber.




There are indicator lights in working process




The high-quality automatic control system ensures the stability and reliability of various VHP pass box workflows.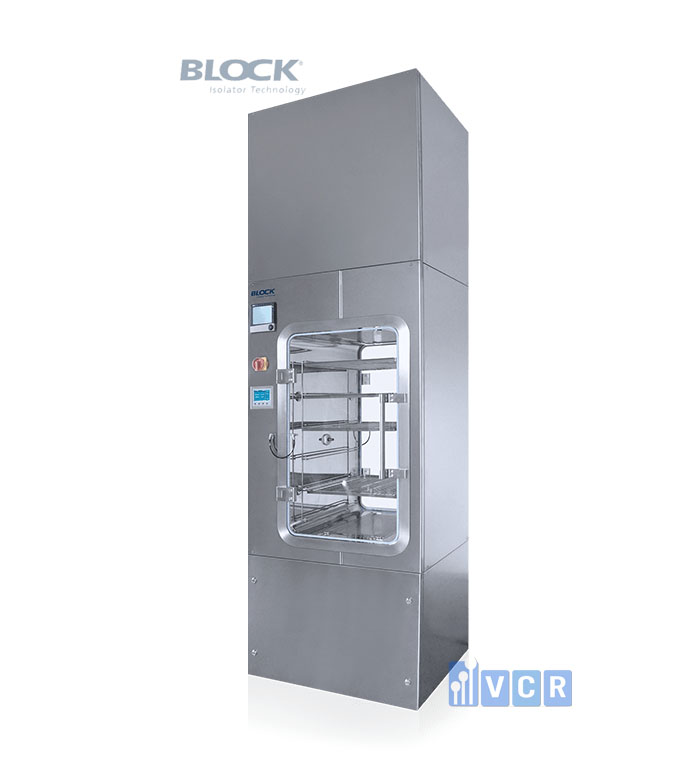 3. VHP pass box supplier in Viet Nam
VCR - Vietnam Cleanroom Equipment is a unit specializing in providing VHP pass box (VHP decontamination lock or VHP sterilization chamber) for pharmaceutical factories, medical equipment, packaging, food, electronics factories in Viet Nam.
If you need VHP pass box as well as other cleanroom equipment, please contact us via:
VCR - Vietnam Cleanroom Equipment
Address: N03-T7 building, Diplomatic Resident, Northern Tu Liem District, Hanoi.
Phone: +84 90 123 7008 / +84 94 903 0817
Email: info@vietnamcleanroom.com
Website: en.vietnamcleanroom.com
Related Articles