Fan Filter Unit (FFU) And HEPA Box Comparison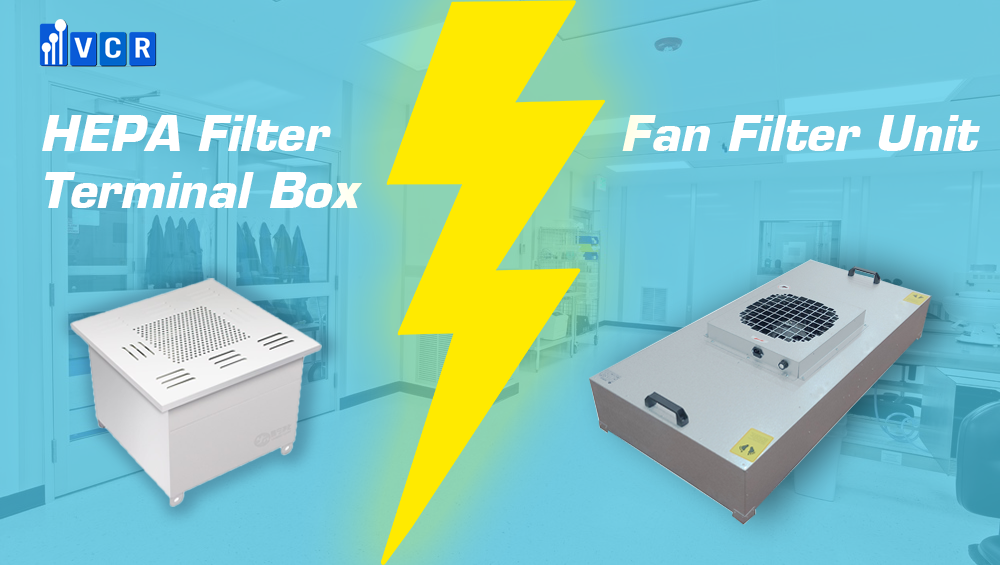 Fan Filter Unit (FFU) is a purification air cleaning equipment. Read more about FFU here

HEPA box is an ideal terminal filter device of purification air conditioning systems
II. Fan filter unit and HEPA box similarities
Both can be widely used in purifying air-conditioning systems in the pharmaceutical, health, electronics, chemical and other industries.

Both HEPA box and fan filter unit (ffu) are one of the most commonly used air supply filter equipment at the end of the cleanroom.

The material of the housing is similar, usually cold-rolled steel plate, galvanized plate and stainless steel plate (SUS201, SUS304, SUS316, etc.).

The thickness is between 0.7 mm and 1.5 mm. The specific material and thickness can be customized by the customer, but the general thickness is 1.0 mm.

They are the end air filtration equipment of the purification project and are the key equipment to meet the air cleanliness requirements of the cleanroom.

HEPA box and FFU are used in cleanrooms of class 1,000, 10,000, and 100,000.
III. Fan filter unit and HEPA box differences
1. Structure
Fan filter unit (FFU) is composed of HEPA filter or ULPA filter, a micro fan, and housing.
HEPA box includes a static pressure box, a diffuser, and HEPA filter. The interface with the air pipe can be top connected or side connected.
2. Use environment
Fan filter unit can be used in cleanrooms of class 100 and class 10, while HEPA box is generally not used in these cleanrooms.
3. Working principle
FFU is a kind of purification filter equipment with power device, which can be used alone or connected to the air pipe. It is composed of air supply box, flange, air deflector, fan and HEPA filter.

HEPA box is terminal equipment of the centralized air supply method. It is a non-powered device and needs to be equipped with air ducts. The 4-piece set includes static pressure box, flange, HEPA filter, air outlet diffuser.
Vietnam Cleanroom Equipment (VCR) specializes in providing cleanroom equipment for construction contractors. We provide high-quality products with competitive prices and large quantities nationwide. The equipment includes:
Differential pressure gauge, FFU Fan Filter Unit, Pass box, Clean room air filter, HEPA box, Clean booth, cleanroom steel door, Isolator cabinet, and other equipment
For details, please refer to Vietnam cleanroom equipment official website
Related Articles