Dispensing booth: SOP for operation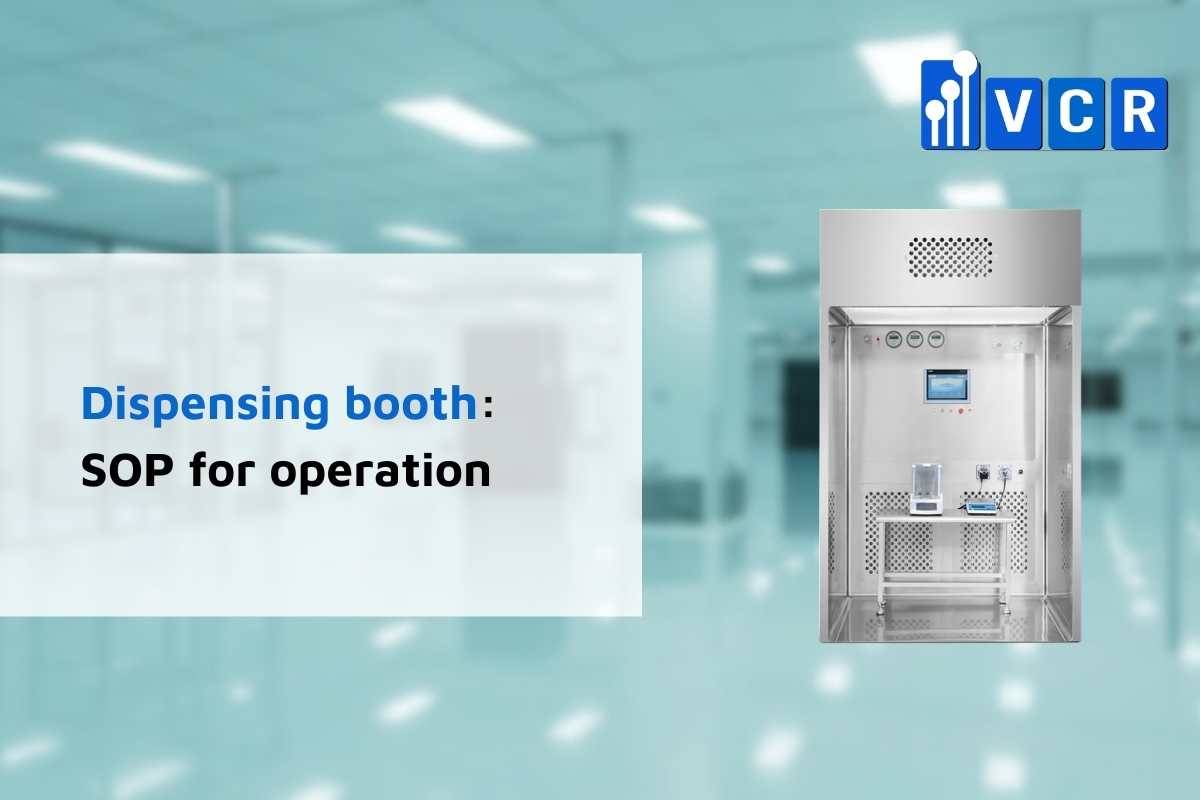 The SOP for the operation of dispensing booth clarifies the operation procedures and standards, which allows staff to better use the sampling dispensing booth and ensures the decontamination of the cleanroom.
I. Purpose
Use the sampling dispensing booth safely and effectively in order to avoid contamination.
II. Scope
It is applied during weighing, sampling, and dispensing raw material
III. Responsibility
The workshop staff is responsible for the normal operation of dispensing booth with the presence of QA personnel
The head of the workshop and quality assurance department is responsible for checking the SOP procedures.
IV. Operational procedure
1. Make sure that all the weighing, sampling and dispensing activities are conducted under the supervision of QA personnel
2. Switch ON the mains and light of dispensing booth
3. Ensure the internal environment of the booth clean
4. Keep checking the differential pressure gauges daily
5. Only dispense the material when the system is ON
6. Collect the sampling device on the floor to ensure no spillage over the dispensing booth
7. After dispensing material, check and record the differential pressure gauges.
8. Make sure poly bags and cable ties are available for sealing of the container. Close the bags under the laminar airflow before taking them out of the booth.
9. Use different containers for different materials
10. Switch OFF the dispensing booth after use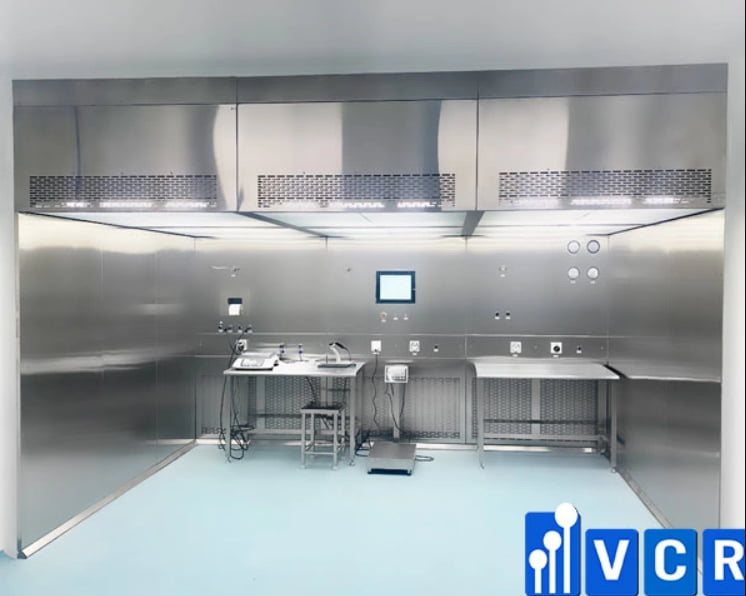 V. Precautions
Pre-filter is cleanable, so it should be cleaned periodically.

Whenever the HEPA filter is replaced, the dispensing booth needs to be conducted PAO test.

Filters and lamps are consumables and are not covered by warranty

,

please maintain them properly.
Read more: SOP for operation of pass box in clean room
Vietnam Cleanroom Equipment (VCR) is one of the most reliable dispensing booth supplier in Viet Nam for cleanroom contractors.
We provide high-quality products with competitive prices and large quantities nationwide.
At Vietnam Cleanroom Equipment, our team knows how to help you find the right pass box for your needs. Get a quote for pass box price and know exactly what to expect – contact us today via hotline +84 90 123 7008 (Whatsapp)
Related Articles