Growth potential of Vietnam pharmaceutical market
Vietnam pharmaceutical market is expected to grow in the long run. Aging population and income growth lead to an increase in health expenditure, especially expenditure on medicines and pharmaceutical products.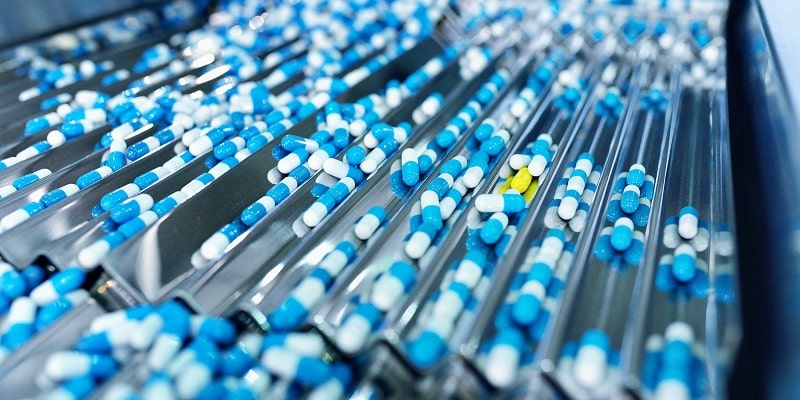 Pharmaceutical market share is categorized into 2 channels: ETC (Ethical drugs channel) and OTC (Over-the-counter channel). In general, ETC is expected to grow faster than OTC in the coming years. This comes from 2 reasons:
The increasing popularity of public health insurance will promote ETC

The strict control of government over the sale of prescription drugs in the OTC will limit the growth in this channel
On the other hand, Vietnam pharmaceutical industry relies heavily on foreign products, while only 35% of products are produced by local pharma companies.
Pharmaceutical market share in 2020
The government has brought policies that promote high-quality local pharmaceuticals. Therefore, it is supposed that local pharma companies which possess EU GMP or PIC/S GMP production lines will take advantage of the policies and tend to grow faster than other rivals.
Currently, only 10 Viet Nam pharma manufacturers achieved the EU-GMP certificates, such as Imexpharm, Pymepharco, DHG. Top 5 pharma companies with the highest revenues are DHG, PME, TRA, IMP and DBD. While DHG and TRA focus on OTC, companies like PME, IMP, and DBD are targeting ETC.
Pharmaceutical revenue in 2020
DHG: DHG has the advantage of a wide distribution network and leading brand of antibiotics, and pain relievers. However, the revenue from ETC was low due to production technology, currently most of DHG's drugs are still produced by WHO-GMP - a common standard.
TRA: TRA has the 2nd largest distribution system in Vietnam. However, the company still has a weak position in Western medicine. To overcome this shortcoming, TRA began to receive the delivery of special medicines from strategic shareholder Daewoo Pharma from Korea, as well as to recruit senior personnel for the specialized hospital channel department.
For IMP and PME, these two companies are quite similar as they are two of the enterprises with the largest EU-GMP capacity in Vietnam. The advantages of technology and favorable policies help these two companies have a high market share in the field of antibiotics, especially in the segment of high-quality drugs in the hospital channel. However, the two companies have limited availability of high-quality non-beta antibiotics. Therefore, both have invested in building an EU-GMP factory to produce this drug, which is expected to come into operation in 2022.
As for DBD, although it is one of the leading companies in the hospital channel and has the number one position in cancer drugs, DBD still does not have high-standard production lines to be able to sell in the group of high-quality drugs. high volume in hospital channel. In addition, the company's pharmacy channel also has business results that are not commensurate with its potential due to its ineffective sales strategy. To overcome, DBD has invested in a cancer drug factory and is waiting for EU-GMP approval. For the pharmacy channel, the company is also restructuring its sales strategy by strengthening the sales team, standardizing the sales process, and investing in a management system to exploit data effectively.
OTC channel
Currently, this market is still very fragmented with more than 50,000 pharmacies nationwide, which are mainly private pharmacies. Besides, drugstore chains are developing fast, such as Pharmacity, Long Chau and An Khang. We expect these chains' market share to increase sharply in the following years as the large chains both have plans for increasing the number of pharmacies.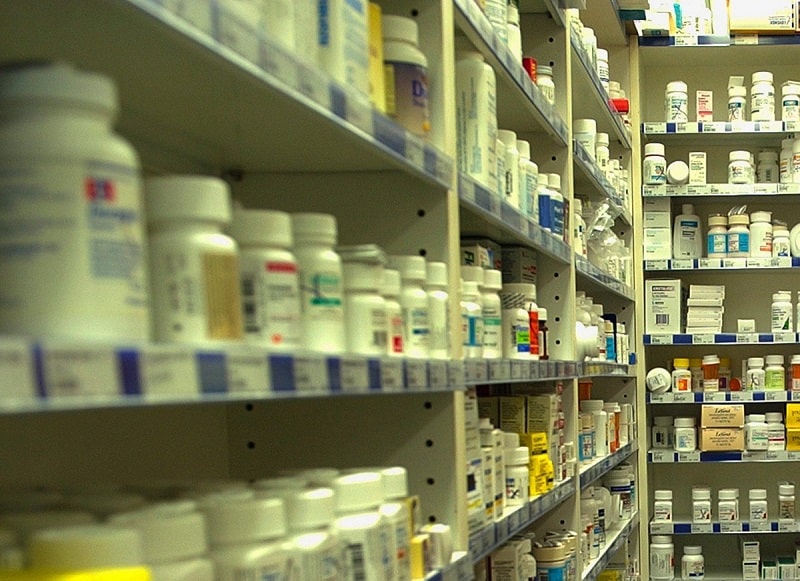 In addition, FRT's Long Chau pharmacy chain ismaking positive progress in terms of profitability. The chain is expected to break even by the end of 2022/early 2023. However, we have a LESS POSITIVE view of FRT. due to concerns about the less optimistic outlook of the electronics retail segment.
Read more: Lessons for pharmaceutical industry after covid 19 pandemic
Related Articles