Hanoi conducts Covid-19 testing of thousands of people in high-risk areas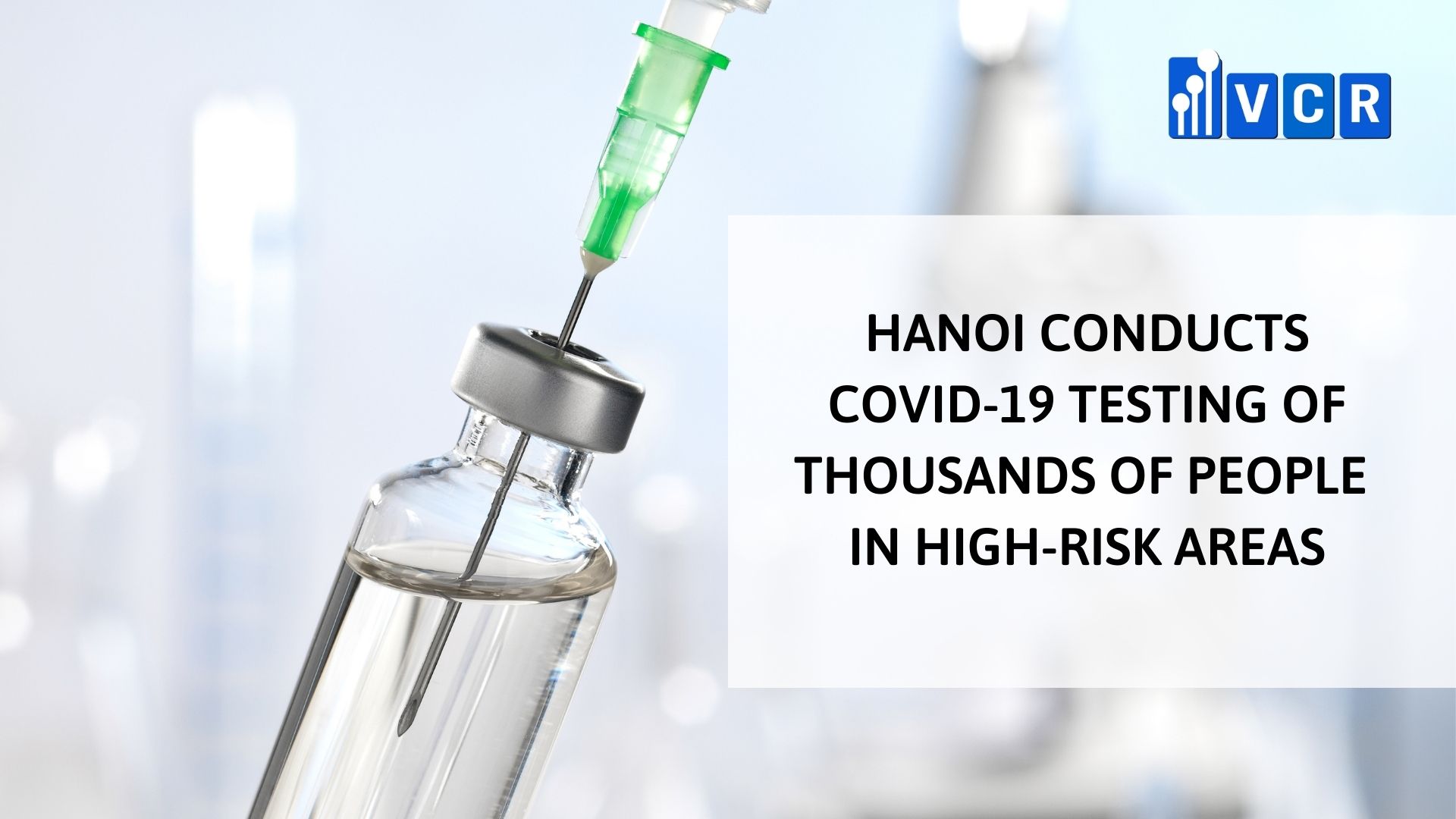 It is expected that the number of samples taken from the high-risk areas (outbreak clusters, high population density) will be i'186,000 and the number of samples of the high-risk group (transportation service workers, retailers, drivers, workers in industrial parks, street cleaners...) will be 114,000.
Dao Huu Than, head of the Department of Infectious Diseases Prevention and Control, at Hanoi Center for Disease Control, told a meeting of the Hanoi Department of Health on August 8 that the situation in Hanoi was still complicated as the number of cases did not decrease in recent days, with many cases of unknown sources.
Regarding the characteristics of the cases in the last three weeks, of 1,369 new patients, 634 cases were detected during community test programs, accounting for 46%. These cases mostly belonged to outbreak clusters in Tho Am village (Thanh Tri district), Hoa Voi residential area (Quoc Oai district), and Phung market (Thach That district).
Deputy Director of Hanoi CDC Khong Minh Tuan emphasized that in the 15 days under extended social distancing, the task of the city's health sector is to take advantage of the time to "remove" F0 cases (infection cases) out of the community.
Deputy Director of Hanoi Department of Health Vu Cao Cuong assigned the Hanoi CDC and districts to assess the risk in each area, divided into three types: red zone (highest risk in the blockade area), yellow zone (high risk) and other areas (at risk).
Relevant units need to take samples soon, and return testing results within 24 hours. The organization of taking samples for Covid-19 testing will be conducted by the local medical forces, and assisted by nearly 1,000 students of the Hanoi Medical College.
"We need to take advantage of every minute, by all means, to make the most of the golden period of social distancing to control the epidemic and bring the city back to the new normal state," Cuong said.
Source: Nguyen Lien - Vietnamnet
Vietnam Cleanroom Equipment (VCR) specializes in providing cleanroom equipment for construction contractors. We provide high-quality products with competitive prices and large quantities nationwide. The equipment includes:
Differential pressure gauge, FFU Fan Filter Unit, Pass box, Cleanroom air filter, HEPA box, Clean booth, cleanroom steel door, Isolator cabinet, and other equipment
For details, please refer to Vietnam cleanroom equipment official website
Related Articles