HEPA filter in fan filter unit - Fan filter unit with HEPA filter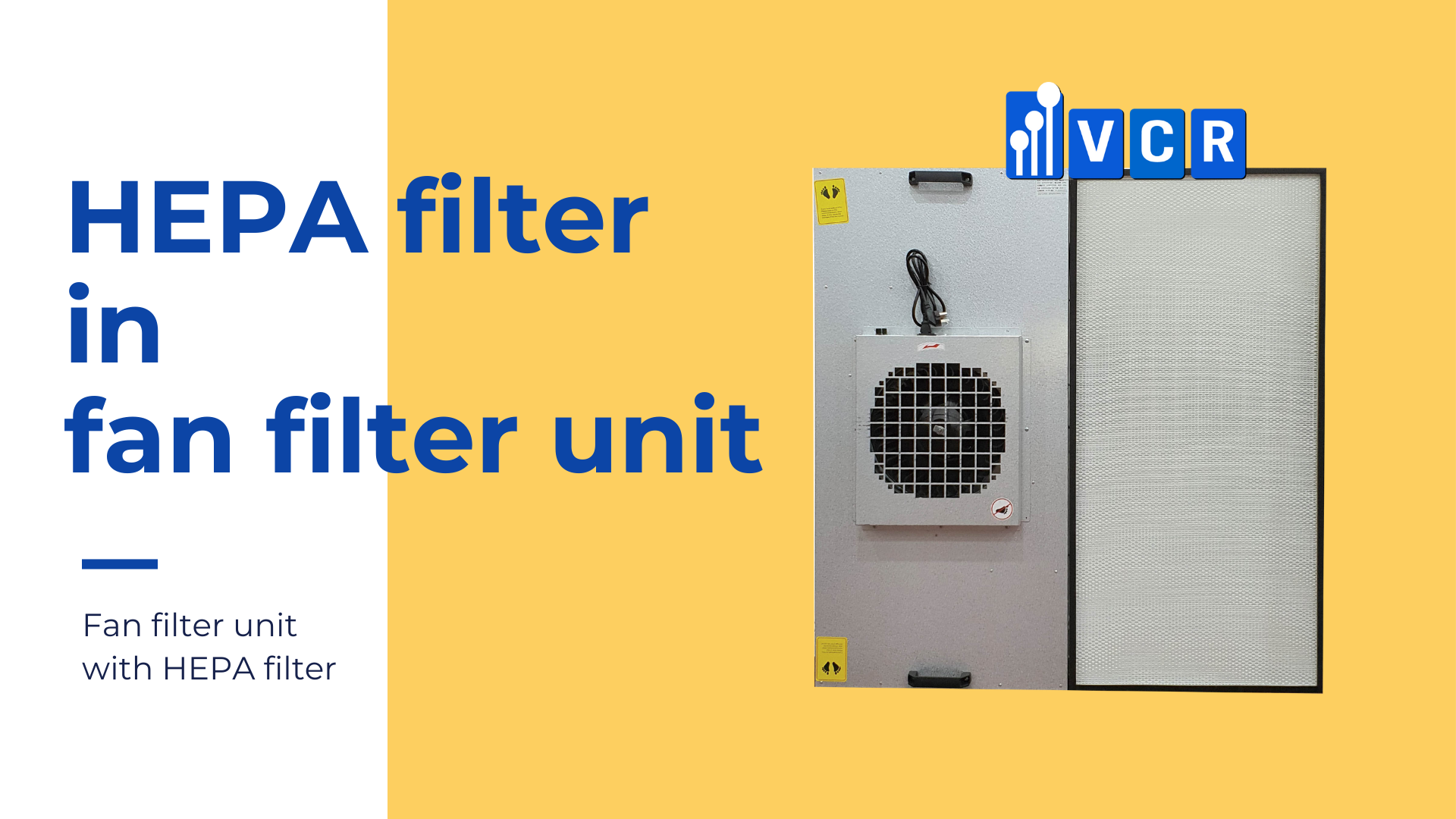 HEPA filter is the most important part in fan filter unit (FFU). Why this part have such huge influence on FFU? Let's find out.
1. What is HEPA filter?
High-Efficiency Particulate Air (HEPA) filters are the most commonly used filter. This type of air filter can theoretically remove at least 99.97% of dust, pollen, mold, bacteria, and any airborne particles with a size of 0.3 microns (µm). Depending on the application, HEPA filters can last over seven years before replacement is required in many applications. Filters may need to be changed more often on the basis of a specific cleanroom protocol.
HEPA filters are widely used in cleanrooms, lab and factory settings because they create clean and filtered air - the key factor in cleanrooms,etc.
2. Where are HEPA filters used in cleanroom?
HEPA filters are used in a wide variety of applications. These filters can be used for cleanroom equipment like fan filter unit (FFU), HEPA box, dynamic pass box, air shower, blower filter unit (BFU), dispensing booth, etc.
3. Why HEPA filter is important for fan filter unit (FFU)?
Airflow in cleanroom is a key factor affecting the cleanliness of cleanroom. The air is drawn at the top of FFU, through HEPA filter, and is released with a constant speed of 0.45m/s ± 20%. Laminar air is formed from FFU which flows in a straight, unidirectional path. It ensures the cleanroom kept particle-free.
Clean and fresh air from fan filter unit is created by HEPA filter. Most of the time, fan filter unit pulls air from ceiling plenum, through HEPA, pulls it out before it goes to cleanroom.
4. HEPA filter specification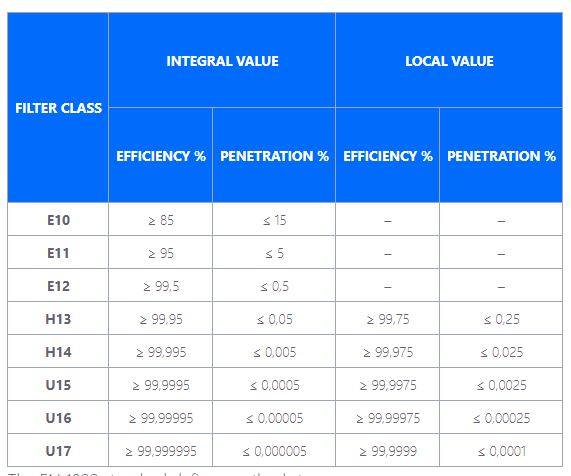 HEPA H13 has a filtration efficiency up to 99.95%, while H14 could filter 99.995% particles.
HEPA filter H13 is commonly used for fan filter unit.
5. HEPA filter size for FFU
HEPA filter size is designed based on fan filter unit size. For example, FFU 1175 is 1175x575x180 mm, so the HEPA size of this FFU is 1170x570x90. FFU 575 is 575x575x180 mm so the HEPA size of FFU 575 is 570x575x90.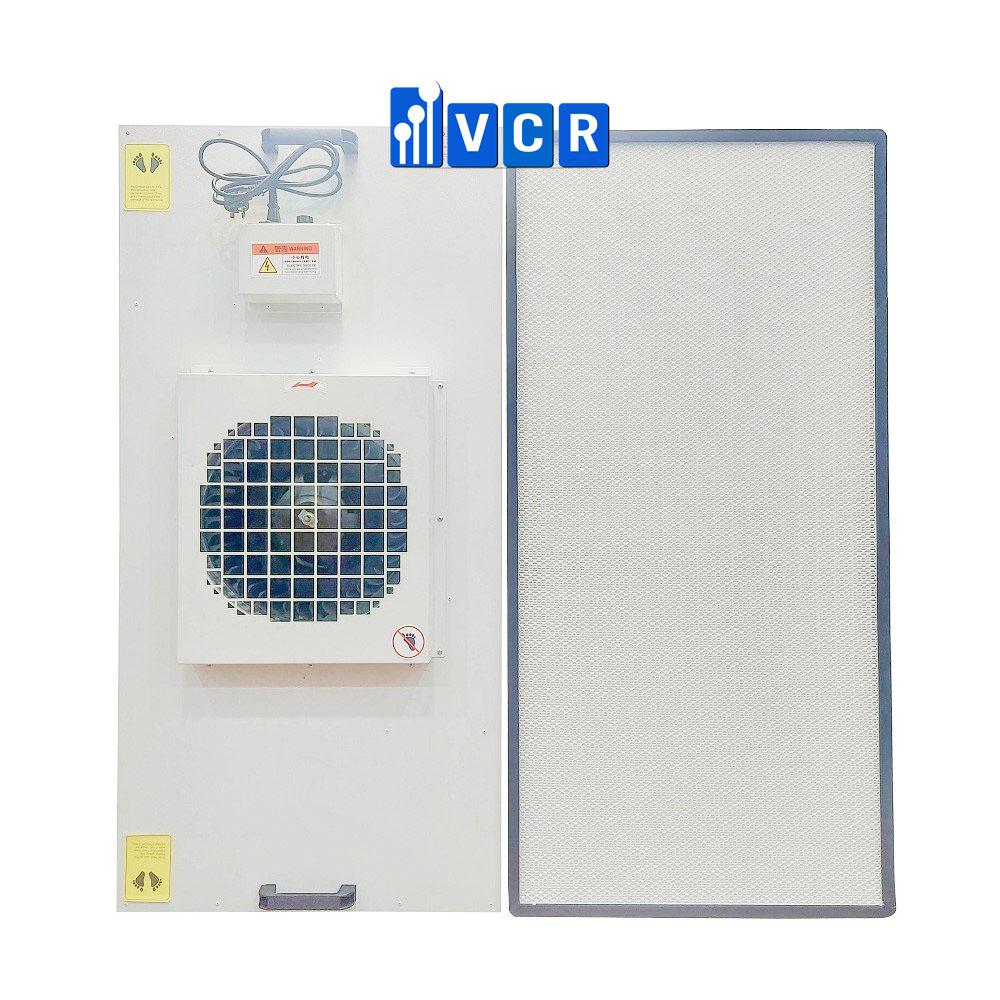 Vietnam Cleanroom Equipment (VCR) specializes in providing cleanroom equipment for construction contractors.
We provide high-quality products with competitive prices and large quantities nationwide. The equipment includes:
Differential pressure gauge, FFU Fan Filter Unit, Pass box, Clean room air filter, HEPA box, Clean booth, cleanroom steel door, Isolator cabinet, and other equipment
Related Articles