How to use household fan filter unit correctly?
Household fan filter unit is an indispensable household appliance in many families. Household fan filter unit brings good air quality environment, thus we can breathe fresh air. Many people have bought household FFU, but some people don't know how to use them correctly. In this article, Vietnam Cleanroom Equipment will briefly introduce some household fan filter units air instructions.
1. The filter should be replaced every 6 months
Even in the case of good air quality, the filter should not be used for more than 6 months, otherwise harmful substances will be released after the filter material saturates and becomes a "source of contamination". Replacing the filter every 6 months will make the filtered air better, thereby the use of FFU in the family works effectively.
Read more: HEPA filter replacement
2. FFU should not be placed against the wall
Many people when using fan filter unit in the family will put the device against the wall. However, to achieve high filtration efficiency for the whole house, it is recommended to place the air purifier away from the wall or furniture, preferably in the center of the house or at least 1.5-2 meters away from the wall. Otherwise, the airflow supplied to the FFU air purifier will be restricted, resulting in a smaller filtration range and poorer performance.
In addition, leaning against the wall will also attract dirt hidden in the nooks and crannies, affecting the life of the filter. At the same time, the purifier should not be placed too close to people, and should also be kept out of reach of children.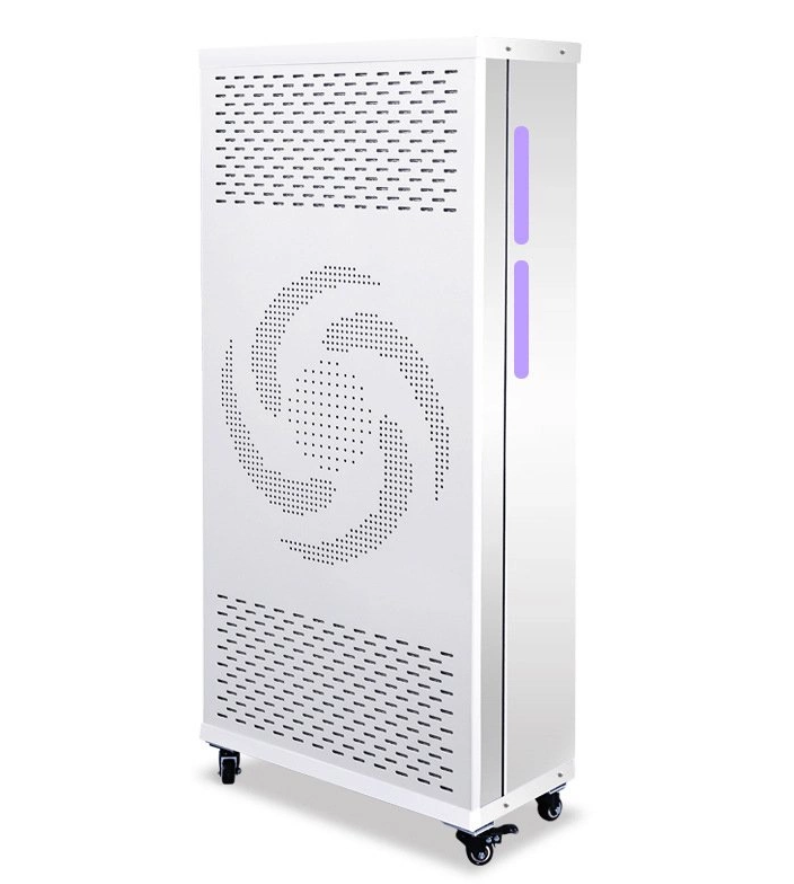 3. Air purifier and humidifier should not be placed close to each other
Often in our family, we often use a humidifier. Using a humidifier and household FFU at the same time also requires attention. If the humidifier is placed next to the air purifier, the indicator light of the purifier will alarm. At the same time, the air quality index also skyrocketed, it seems that the two will interfere with each other, so there must be a distance between the two machines.
4. Household FFU should not be placed near people
Air purifiers in general should not be placed too close to the human body. In case it is necessary to filter out the smoke, it is possible to be near the smoker to filter that smoke. In other cases, the air purifier should be kept a certain distance away from people.
Vietnam Cleanroom Equipment (VCR) is the top clean room fan filter unit supplier in Viet Nam for cleanroom contractors. We provide high-quality products with competitive prices and large quantities nationwide.
At Vietnam Cleanroom Equipment, our team knows how to help you find the right FFU for your needs. Get a quote for clean room fan filter unit price and know exactly what to expect – contact us today via hotline +84 90 123 7008 / +84 90 123 9008 (Whatsapp)
Related Articles