Improving mental health for healthcare personnel during Covid-19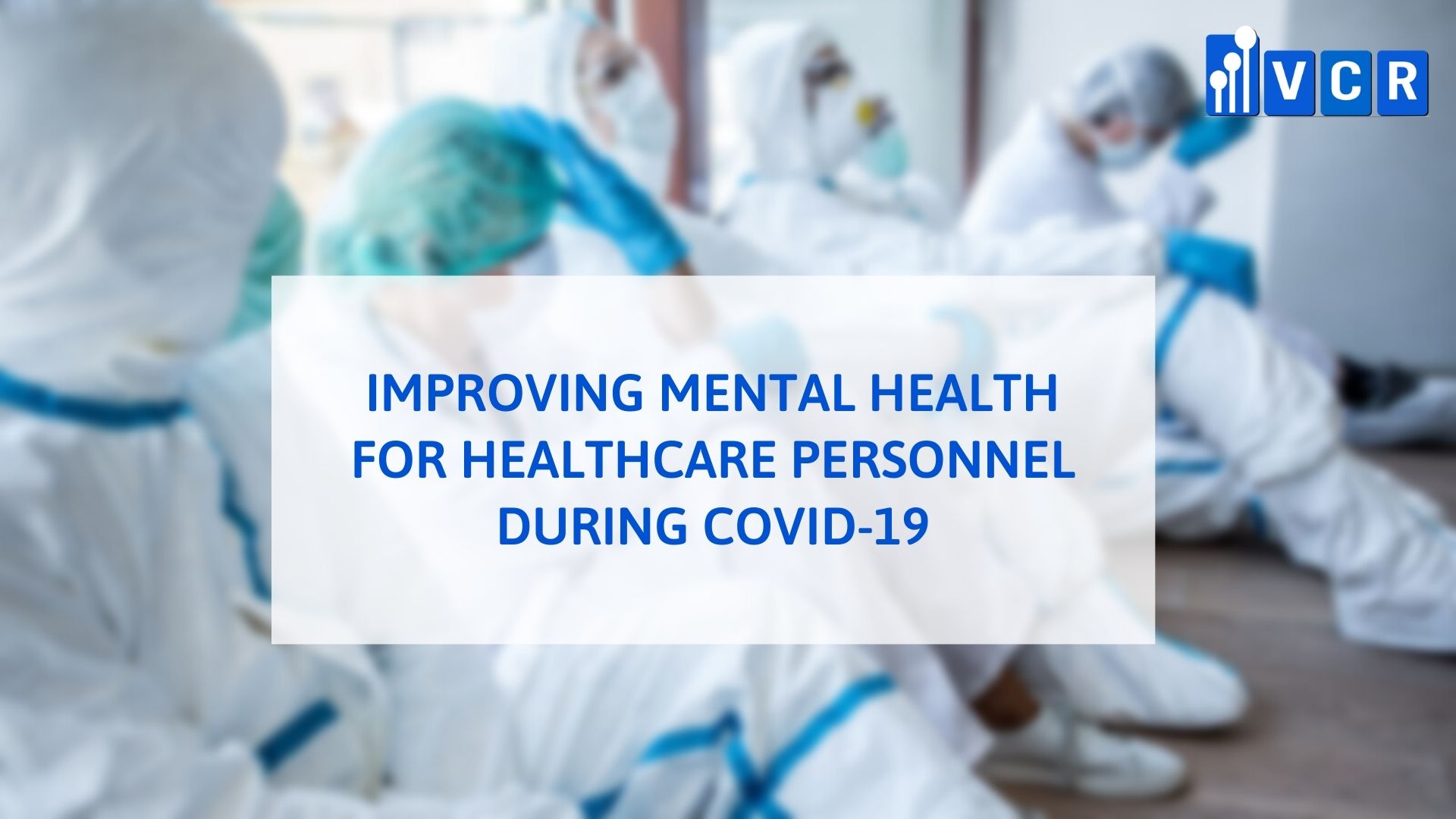 The coronavirus 2019 (COVID-19) outbreak was declared a public health emergency in Viet Nam. It's reported that Covid-19 pandemic has a huge impact on the mental health of the healthcare personnel. Physicians and other frontline healthcare professionals are particularly vulnerable to negative mental health effects as they strive to balance the duty of caring for patients with concerns about their own well-being and that of their family and friends. In this article, VCR will help you find a way to improve mental health during the pandemic.
Airline safety briefings remind us to put on our own oxygen mask before helping others in the event of an emergency. Attending to your mental health and psychosocial well-being while caring for patients is as important as managing your physical health.
1. Feel free to feel your feelings
You and your colleagues are likely to feel immense pressure given the potential surge in care demands, risk of infection and equipment shortages, among other stressors. Experiencing stress and the feelings associated with it are by no means a sign of weakness or a reflection on your ability to do your job.
2. Intentionally employ coping strategies
Put into practice strategies that have worked for you in the past during times of stress. These can include getting enough rest and finding respite time during work or between shifts, eating meals (ideally, healthy food, on a schedule), engaging in physical activity and staying in contact (with appropriate social distancing) with family and friends.
3. Perform regular check-ins with yourself
Monitor yourself for symptoms of depression/stress disorder such as prolonged sadness, difficulty sleeping, intrusive memories and/or feelings of hopelessness. Talk to a trusted colleague or supervisor. Be open to seeking professional help if symptoms persist or worsen over time.3
4. Take breaks from the news and social media
Make a regular habit of stepping away from your computer and smart phone from time to time. When returning online, focus on information from reputable sources, not just sources in your social media feed. You don't have to take in everything produced by a 24/7 news cycle.
5. Be fortified by remembering the importance and meaning of your work
Remind yourself that despite the current challenges and frustrations, yours is a noble calling – taking care of those in need in a time of great uncertainty. Make sure to take time to recognize the efforts and sacrifices made by your colleagues. Together, we are all stronger.
Source: Ama-assn
Vietnam Cleanroom Equipment (VCR) specializes in providing cleanroom equipment for construction contractors. We provide high-quality products with competitive prices and large quantities nationwide. The equipment includes:
Differential pressure gauge, FFU Fan Filter Unit, Pass box, Cleanroom air filter, HEPA box, Clean booth, cleanroom steel door, Isolator cabinet, and other equipment
For details, please refer to Vietnam cleanroom equipment official website
Related Articles