Pass Box Requirements In Cosmetics Clean Room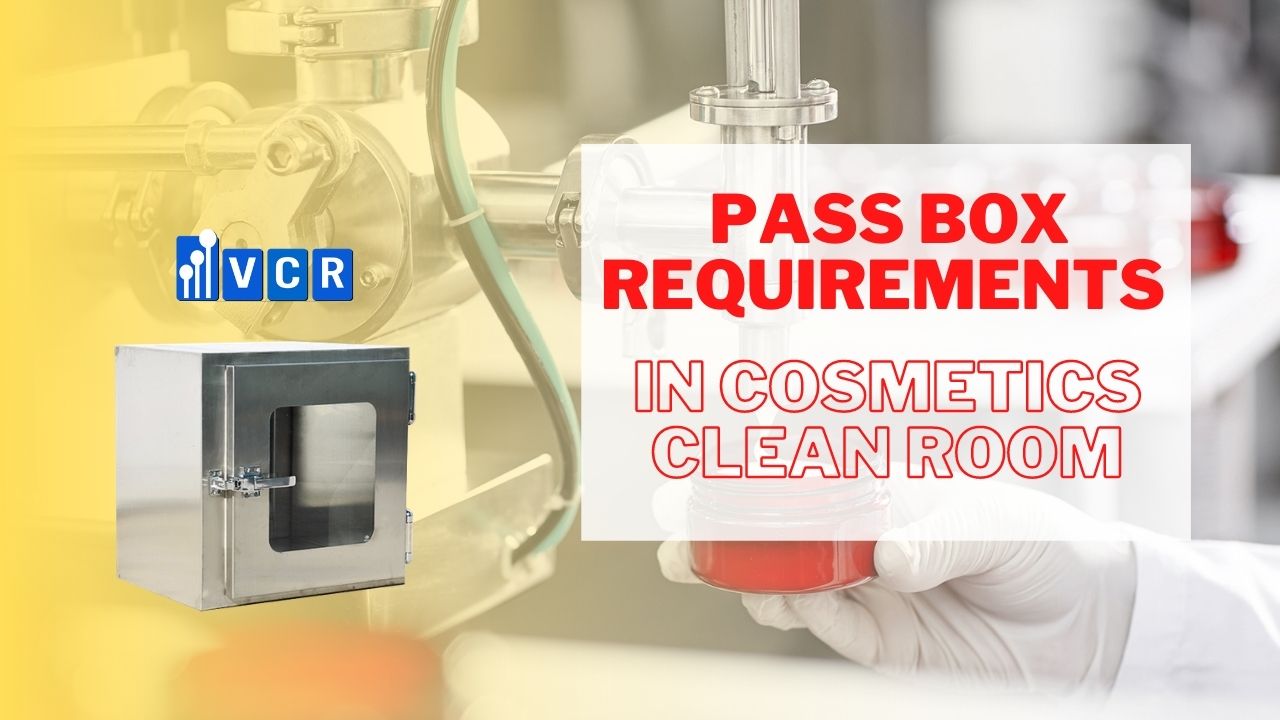 Pass box is mainly used for the transfer of materials between cleanrooms of different levels, between cleanroom and non-cleanroom. Each type of cleanroom has different requirements for passbox. VCR will provide you pass box requirements in cosmetics cleanroom.
1. Why we need cleanrooms for the production of cosmetic?
In cosmetics industry, the products are applied to human skin in order to cleanse, protect and change the people' appearance, thereby makes people healthier, younger and more beautiful.
Dust and contaminants may contaminate the production airspace, possibly causing skin irritation, allergic reactions and disease. To ensure products quality, cosmetics producers need cleanrooms to carry out the activities of production, research and developement.
Pass box is an auxiliary device for cleanroom, which reduces the cross contamination. Therefore, using pass box in cosmetics cleanroom is neccessary.
2. Pass box requirements in cosmetics cleanroom
Control: Fan start/stop button, electronic door interlock, UV light.

Cleanliness requirements in passbox: Class B

The round corner design of internal chamber is easy to clean

Filter: the pre-filter is G4 and high-efficiency filter is H14

Pressure difference function: display filter pressure difference

Laminar flow design is adopted

H14 is easy to dismantle and install separately from the upper box body, which is convenient for maintainance and replacement

An inspection port is designed at the bottom of dynamic passbox for fan maintenance

Noise: Pass box should produce low noise

Air diffuser plate: Stainless steel SUS304 mesh plate

Air velocity: After passing through HEPA filter, the outlet air velocity is controlled at 0.38-0.57m/s
Vietnam Cleanroom Equipment (VCR) specializes in providing cleanroom equipment for construction contractors. We provide high-quality products with competitive prices and large quantities nationwide. The equipment includes:
Differential pressure gauge, FFU Fan Filter Unit, Pass box, Clean room air filter, HEPA box, Clean booth, cleanroom steel door, Isolator cabinet, and other equipment
For details, please refer to Vietnam cleanroom equipment official website
Related Articles