Selecting Pass Box For Clean Room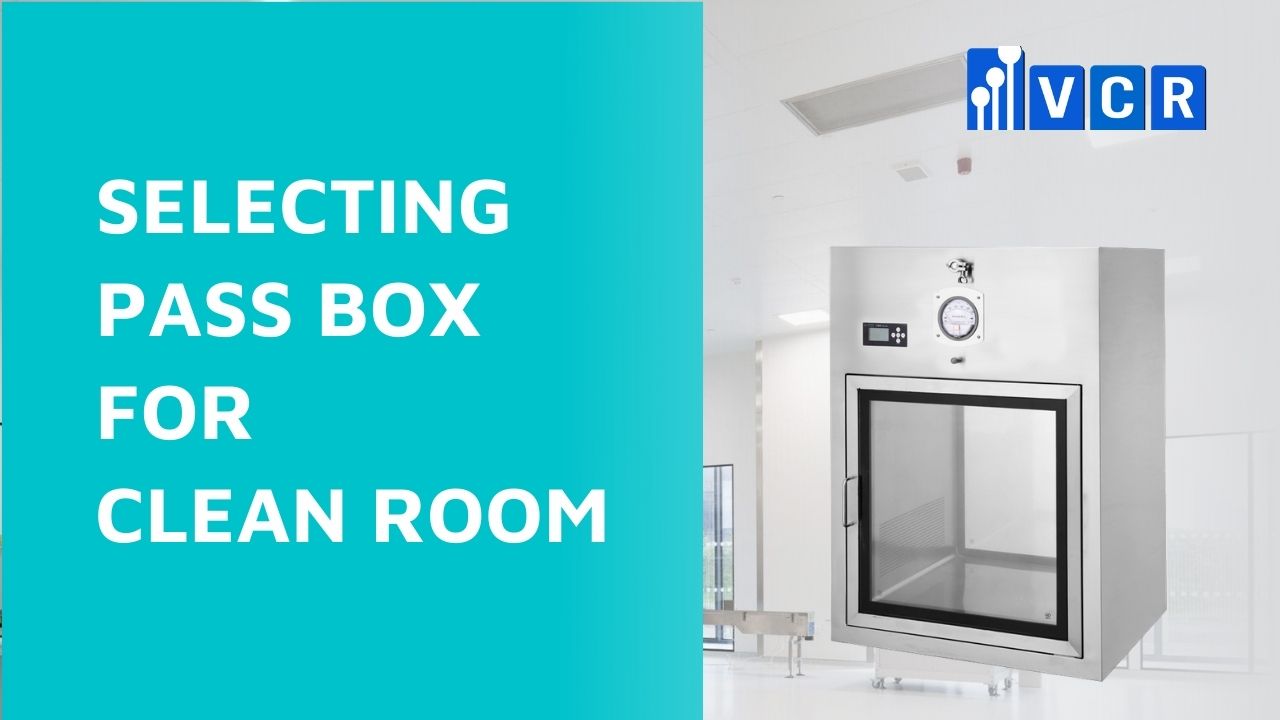 As advanced manufacturing techniques emerge, the demand for cleanroom systems rises. To meet this rising demand, it is critical to understand how cleanrooms work and to select the appropriate components that comprise an effective cleanroom system. This article will focus on selecting pass box for cleanroom: what their role is in cleanrooms, how a pass box works, and how to select a pass box for a specific application.
The role of pass box
There are different levels of cleanroom standards, depending on the manufacturing process. Most cleanrooms require basic cleaning, air filtering and constant positive air pressure.
To prevent contamination of the cleanroom, materials must pass through some kind of vestibule that connects the controlled environment of the cleanroom to less-controlled "dirty air" or surrounding space.
Materials, products are transferred into the cleanroom through a pass box, which are cabinets mounted on the wall or floor of a cleanroom. Pass box prevents cleanroom air from leaking out and depressurizes the cleanroom and prevents dirty air from flowing into the cleanroom.
Passing items through the pass box interlocked doors means fewer people have to enter the cleanroom, reducing cleanroom contamination and increasing operating efficiency. Properly designed and constructed, a pass box is easy to clean and maintain, which is crucial for maintaining cleanroom standards.
How a pass box works
Pass box doors are designed with interlocks, so that only one side door can be opened at a time, preventing cross-contamination between the cleanrooms. Transferring materials into the cleanroom begins when an operator opens the pass box door on the "dirty air" side; the interlock mechanism automatically or manually locks the cleanroom-side door shut.
Next, the interlocking mechanism releases, an operator opens the cleanroom-side door and transfers materials into the cleanroom. After transfer is complete, the cleanroom side door is closed. When both doors are closed, the interlock is released and the pass-thru is ready for another use.
How to select a pass box for your cleanroom
The function of every pass box is to transfer materials with minimal impact on the cleanroom.
Well-designed pass boxes contribute to this requirement; they are made of rugged, durable stainless steel so they withstand constant use and are easy to clean and maintain, especially in sterile environments. Interlocks are an essential mechanism; models with double-wall construction hide and protect the interlock.
Pass box include features that meet requirements for specific industries and standards.
There are basically three levels of pass-thrus:
a basic stainless steel design that fits most every need

a design with fully-welded body for aseptic manufacturing

a bio-design for terminal sterilization processing
Here are basic features of each:
Stainless Steel Construction
Pass-thrus with a smooth, stainless steel interior that is easy to wipe down are suited for most manufacturing and laboratory process, including pharmacies and semiconductor manufacturing.
The smooth stainless steel interior, usually made from type 304 #4 doors included, is created with formed-and stitch-welded seams.
The cabinet floor is completely flush; there is no lip at the front to clean around. Hard-edge door gaskets made from smooth, durable, heavy-gauge polyethylene eliminate interior crevices that could harbor contamination.
A built-in mechanical interlock with T-handle turn latch is highly recommended, and models with double-wall construction hide and protect the interlock. The maintenance panels should be easy to remove. Pass boxes that are flush-mounted and tightly sealed to a cleanroom wall or floor-level opening will eliminate any shelf-like surfaces, further reducing areas where particulates and contamination can collect.
Fully Welded Body
Processes including aseptic manufacturing, compounding pharmacies, chemo drug pharmacies, and manufacturing require sterile yet easy cleaning.
To meet this need, cabinets with fully-welded stainless steel interiors have smooth, formed-radius corners to prevent particulate from collecting in corners and edges. Spills are easily wiped up. These cabinets have the same "lipless" interior floor and hard-edge door gasket and stainless steel T-handle door latch.
Bio-Design
Specialized bio-contaminant or "germ-free" processes such as terminal sterilization processing, nanotechnology, and production facilities with strict isolation procedures require aseptic cleaning of cleanroom equipment surfaces.
For these processes, bio-design pass box features the same solid, fully-welded body but now with a coved radius, seamless interior, and knife-edge hatch openings.
This design is less likely to harbor particles and is easier to keep clean. Additional features for easy cleaning include a one-piece door gasket and doors with lift-off hinges that are easy to remove for special cleaning and autoclaving.
Pass box can also be designed with fire-rated doors, lead-lined doors, and pneumatic vertical sliding doors to meet specialized requirements.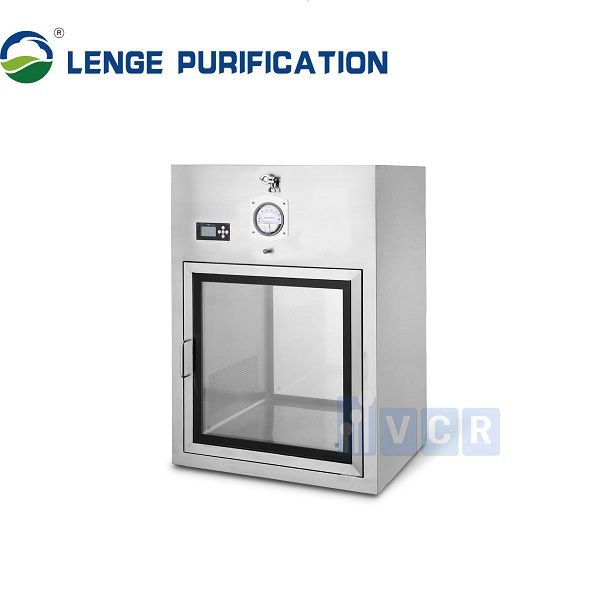 Vietnam Cleanroom Equipment (VCR) specializes in providing cleanroom equipment for construction contractors. We provide high-quality products with competitive prices and large quantities nationwide. The equipment includes:
Differential pressure gauge, FFU Fan Filter Unit, Pass box, Cleanroom air filter, HEPA box, Clean booth, cleanroom steel door, Isolator cabinet, and other equipment
Related Articles