The Importance Of Differential Pressure In Pharma Cleanrooms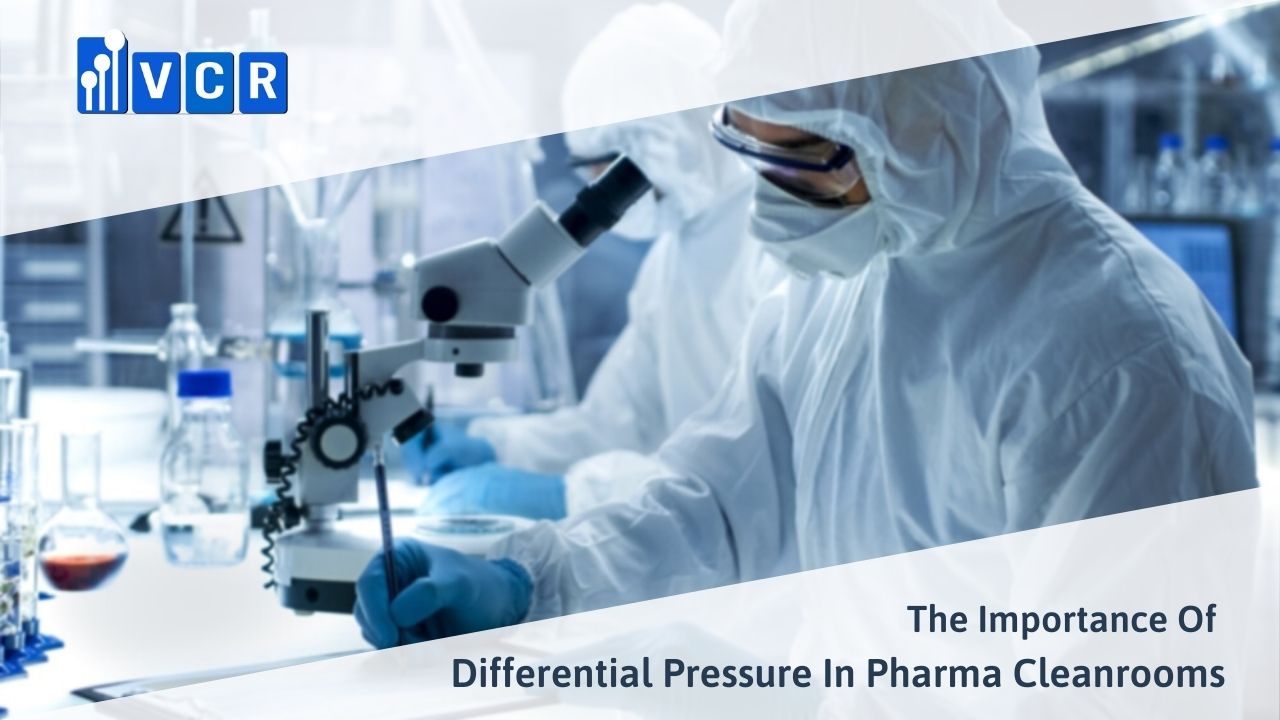 Differential pressure plays an important role in cleanrooms, especially pharmaceutical cleanrooms. This article will identify the importance of that element in pharmaceutical manufacturing cleanrooms.
The differential pressure refers to the difference in air pressure from one location to another within a system. In pharma factories, the differential pressure usually implies the difference in pressure between production area and surrounding areas.
Differential pressure in cleanrooms is measured in pascal (Pa). To measure the pressure inside and outside of the cleanroom, we use a differential pressure gauge.
According to GMP WHO, the widely accepted differential pressure between pharma manufacturing area and the surroundings is 15 Pa. Cleanrooms should be highly pressurized than non-cleanrooms. In drug production area, the differential pressure helps to keep the pollutants out and prevent cross-contamination.
Dust particles are usually generated in granulation process, which can contaminate other products in adjacent areas. Differential pressure prevents dust particles from entering manufacturing cleanrooms.
To minimize the cross-contamination, it is important to maintain the positive pressure in the corridor than drug manufacturing areas. Before entering the corridor, workers have to go through the airlocks.
Airlocks can be an essential component in maintaining differential pressure in cleanroom. These airlocks prevent the direct airflow from uncontrolled area to controlled area.
It is important to carry out the differential pressure validation at the time of HVAC system validation.
Vietnam Cleanroom Equipment (VCR) specializes in providing cleanroom equipment for construction contractors. We provide high-quality products with competitive prices and large quantities nationwide. The equipment includes:
Differential pressure gauge, FFU Fan Filter Unit, Pass box, Clean room air filter, HEPA box, Clean booth, cleanroom steel door, Isolator cabinet, and other equipment
For details, please refer to Vietnam cleanroom equipment official website
Related Articles