The Importance Of Isolator In Cleanroom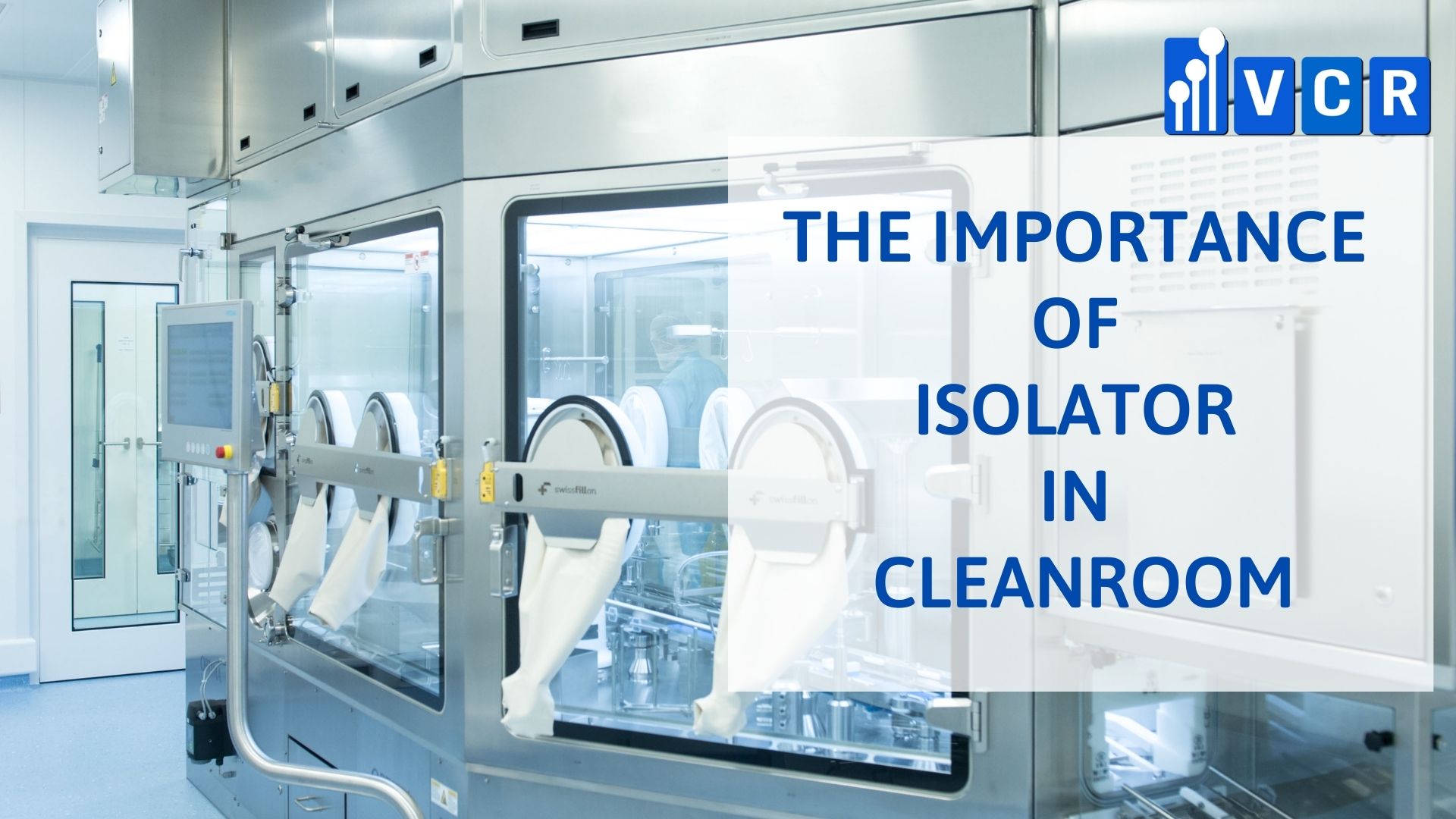 Isolators are very useful in sterile manufacturing where microbial contamination and cross-contamination is a major problem.
An isolator is best defined as an arrangement of physical barricades that are integrated to the point where the isolator can be sealed. It can perform pressure-based leak tests on a regular basis to attain specified limits.
An isolator creates an almost complete separation between a product and its production equipment, technical personnel, and surrounding work environment. As a result, manipulation from the outside can be carried out within space without compromising its integrity.
The term "isolator" refers to a wide range of equipment in the pharmaceutical industry. In one set of equipment, the primary goal of isolator is to provide containment when handling hazardous supplies, whether aseptically or not. In another set, the primary goal is to provide a microbiologically controlled environment in which aseptic operations can be carried out.
Containment isolators, for example, use negative internal air pressure, whereas isolators exposed in this situation, i.e. aseptic processing, use positive pressure. The sporadic process, which is frequently delivered by gas, can be used to aid in microbiological control.
It should be noted that enclosed isolators are always positively pressurized units with High-Efficiency Particulate Air (HEPA) filters that supply ISO 5 airflow to the interior in a unidirectional manner. In most cases, air is recirculated, and cleaning can be automated or manual.
Furthermore, bio-decomposition occurs through an automated cycle that typically employs vaporized hydrogen peroxide. To access an isolator, one must first pass through glove compartments and sterilized transfer systems. These isolators can be installed in an ISO 8 cleanroom or a better environment location.
Isolators are becoming increasingly important in the pharmaceutical industry for improving product quality, lowering operating costs, and increasing production run capability. As a result, they have a marginal advantage over conventional clean room production.
Therefore, advanced filling lines necessitate compartment management of the interaction, which includes the billing machine, isolators systems, and subsequent machines, such as over seal capping machines. The challenges include ensuring the safe performance of the interfaces, simplifying the overall control system, and simplifying operations to specific compartments.
When those processes necessitate the containment of active ingredients, the containment isolators are built with precisions that are ideal for localized specific applications, such as a bespoke design that allows for numerous special characteristics to be included. These features could include a polished stainless steel chamber or hatches, inflatable seals, and so on. For sterility test isolators, which typically range from two to four glove isolators; they are specifically designed for sterility testing and are intended for sterility testing of pharmaceutical products.
Vietnam Cleanroom Equipment (VCR) specializes in providing cleanroom equipment for construction contractors. We provide high-quality products with competitive prices and large quantities nationwide. The equipment includes:
Differential pressure gauge, FFU Fan Filter Unit, Pass box, Clean room air filter, HEPA box, Clean booth, cleanroom steel door, Isolator cabinet, and other equipment
For details, please refer to Vietnam cleanroom equipment official website
https://en.vietnamcleanroom.com
Related Articles