Top 4 things you should know about magnesium oxide panel

1. What is a magnesium oxide panel?
Magnesium oxide panel (also called glass magnesium sandwich panel) is made of magnesium oxide, magnesia, and water.
It is a magnesium admixture with stable characteristics. To improve the raw material, the medium alkali glass fiber mesh cloth is a new flame-retardant building decoration material made of lightweight raw materials as the filler compound.
It is produced and processed by a unique production process, with fire safety, moisture-proof, odorless, non-toxic, non-icing, non-corrosive, non-cracking, unchanging, non-flammable, high-strength, and light-weight, convenient construction, and long service life. The core board is divided into two types: polyurethane material and polyethylene plastic foam.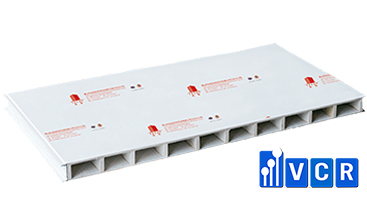 2. Magnesium oxide panel features
Magnesium oxide panel is remarkably fire-resistant
Fire rating: A
Fire duration: 80 minutes
Fire resistance temperature: 1000*C
Magnesium oxide panel has good thermal insulation

Magnesium oxide panel is sound-proofing
Read more: Top 3 advantages of magnesium oxide panel
3. Magnesium oxide panel specification
Effective width: 1150mm

Thickness: 50mm-150mm

Length: according to customer requirements

Core material:

Glass magnesium hollow core, glass-magnesium rock wool, glass-magnesium foam, glass-magnesium-aluminum honeycomb, glass-magnesium paper honeycomb

Installation structure: tongue-and-groove splicing

Standard corrugated iron thickness: 0.376 mm, 0.426 mm, 0.476 mm, 0.526 mm

Standard corrugated iron material:

+ PET color coated steel sheet

+ Galvanized steel plate

+ Stainless steel plate
4. Magnesium oxide panel applications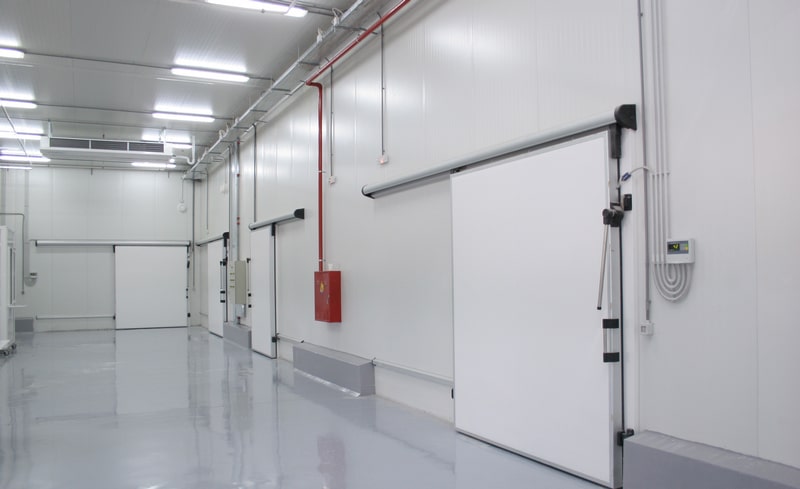 Magnesium oxide panel is applied in many different fields. This type of panel can be used as wall panels, ceiling panels, fireproof panels, waterproof panels, packing boxes, and so on. It can replace wooden plywood for skirting walls, doors, windows, door panels, furniture, etc. The surface can also be coated with mixed paint and water-based paint on request and processed into many different board surfaces.
Magnesium oxide panels can also be used in wet environments such as basements and mines and used in combination with various insulation materials to create composite insulation panels.
Magnesium oxide panel is the most basic intermediate material, which must be surface decorated before being put into official use. Therefore, the use of panels is the same as that of wooden boards, which can be made into different decorative works through processing techniques such as sawing, planing, nailing. The structure is finished with latex paint, wallpaper. , ceramic wall tiles to complete the decoration. It can be widely used for furniture substrates, fireproof doors, bathroom partitions, stone composites, decorative panels, carved decorations, bearing panels, packaging, insulation panels industrial equipment thermostat, artificial stone bottom plate, electric heating plate, building template, air conditioning duct substrate, etc. It is an inorganic fireproof and waterproof sheet with the versatility of Magnesium Oxide Panel
In addition, the Magnesium Oxide Panel is one of the optional panels for suspended ceilings. It is suitable for living rooms, office buildings, guesthouses, hotels, shopping malls, hospitals, airports, subways, libraries, etc.
5. Where to order magnesium oxide panel in Viet Nam
Vietnam Cleanroom Equipment (VCR) specializes in providing magnesium oxide panels for construction contractors in Viet Nam. We provide high-quality products with competitive prices and large quantities nationwide. If you want to order magnesium oxide panel in Vietnam, please contact us via hotline: +84 90 123 7008 (Whatsapp)
The cleanroom equipment VCR supply includes:
Differential pressure gauge, FFU Fan Filter Unit, Pass box, Cleanroom air filter, HEPA box, Clean booth, cleanroom steel door, Isolator cabinet, and other equipment
For details, please refer to Vietnam cleanroom equipment official website
https://en.vietnamcleanroom.com
Related Articles