Two hundred thousand tablets of Molnupiravir will be distributed in Ha Noi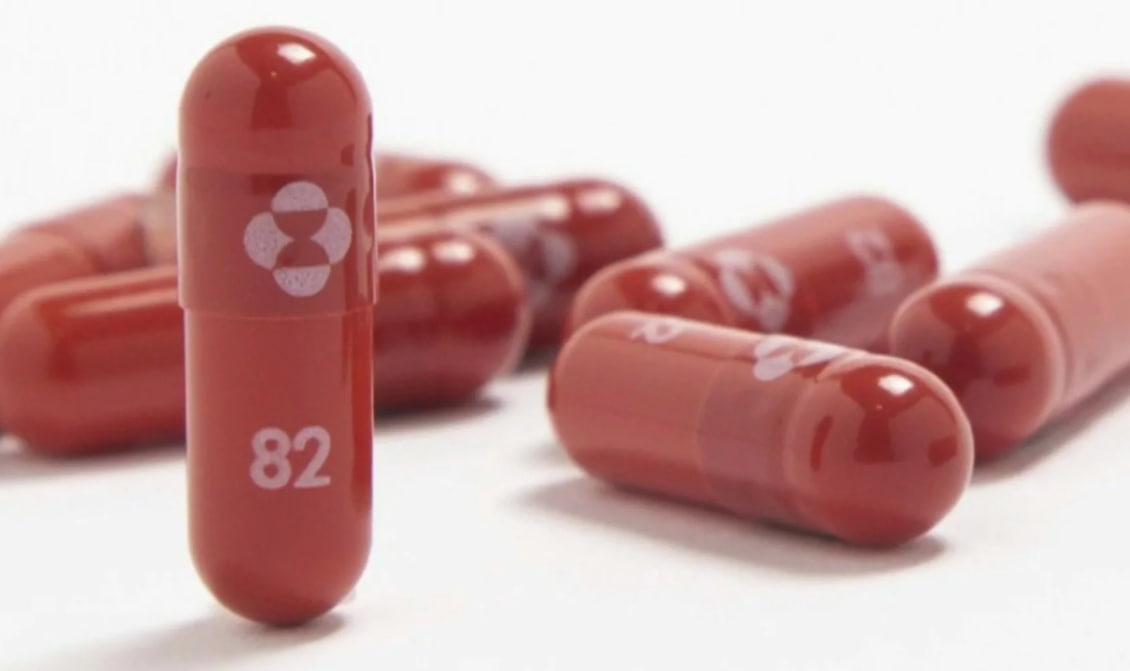 The Ministry of Health has distributed 200,000 tablets of the antiviral drug Molnupiravir in Hà Nội as the number of infections in the capital city continue to increase.
The city has treated more than 30,000 COVID-19 patients, half of whom have recovered.
There are about 15,700 patients being treated in the capital at the moment; of these, 5,900 are monitoring their health at home and around 8,000 are being treated at mobile healthcare centres and treatment facilities.
The city Department of Health asked Đống Đa General Hospital to contact the drug supplier, receive and store the 200mg tablets correctly.
Directors and healthcare centres and hospitals will distribute Molnupiravir to COVID-19 patients.
According to the Hà Nội Department of Health, four groups of COVID patients are qualified to receive Molnupiravir.
Patients receiving the drug must sign a commitment to join the treatment programme and have no contraindications to the drug.
The health department has issued instructions on the four steps to receive the drug.
After Đống Đa General Hospital distributes the drug to district-level hospitals and healthcare centres, the commune-level health centres, including mobile centres, must compile a list of qualified patients to receive the drug and conduct screening tests on them before submitting the list to the district-level healthcare centres.
Hospitals and healthcare centres treating COVID-19 patients must follow a guidebook issued by the National Lung Hospital on using the antiviral drug on patients with light symptoms in Đồng Nai, Bình Dương, Long An, Khánh Hòa and Đà Nẵng.
Healthcare centres will distribute 40 tablets of 200mg antiviral drug Molnupiravir to every patient. Each patient is instructed to take four tablets a day (equal to 800mg).
Healthcare workers will contact patients to follow on their health after 14 days.
Those who do not use up all of the distributed drugs must return them to healthcare centres.
In recent days, Hà Nội has led the country in terms of the number of infection cases. The city reported 1,765 cases of COVID-19 on Thursday, including 733 community cases.
Since the fourth wave, the city has confirmed more than 33,800 cases. Nearly one-third of them were detected in the community.
Secretary of Hà Nội Party Committee Đinh Tiến Dũng on Friday asked relevant agencies to improve the capacity of grassroots-level healthcare systems and consider this as a decisive solution to fight against the evolving pandemic in the city.
He urged residents to strictly follow 5K protocols and not to gather in big crowds, especially during holidays like Christmas and New Year.
Local authorities must review the capacity and healthcare conditions of every ward, commune, town, industrial zone and continue to set up mobile healthcare centres to actively respond to the increasing number of infection cases, he said.
Local healthcare centres must closely follow patients' health, assist them at any time and transfer patients to higher treatment levels if necessary, he said.
He told residents to stay calm if they become F0 and search for information in the guidebook on treating COVID patients with light symptoms at home, issued by the city health department and sent to everyone on Zalo or published on the internet.
Residents can report any problem to local people's committees, healthcare facilities or hotlines of the Hà Nội Centre for Disease Control, as well as the Department of Information and Communications.
Source: Vietnam News
Related Articles