Where should we buy clean room light?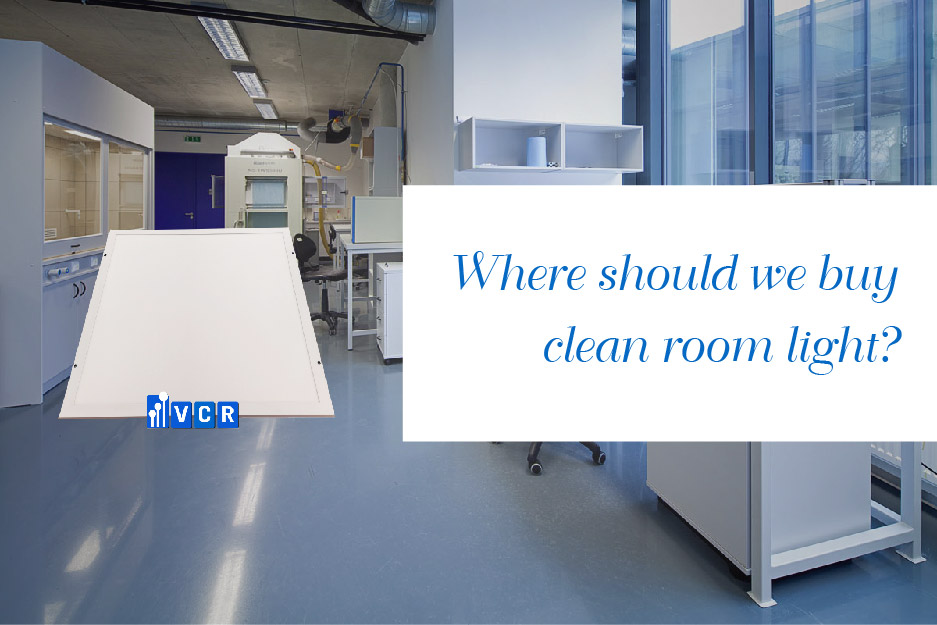 After choosing the type of clean room lights, finding where to buy these is necessary.
According to the origin, there are 2 types of clean room lights in Viet Nam market
1. Chinese clean room light
Chinese clean room lights have good lighting, dust resistance, and excellent design. They are also cheap and durable.
These main remarkable features result from the maximum production capacity of Chinese plants. Chinese manufacturers could produce a variety of lights with different sizes and parameters.
Moreover, the cleanroom industry has always been dynamic. China becomes the largest consumer of cleanroom products as well as one of the largest suppliers. The huge consumption and production, and the ability to meet the demanding GMP standards of Chinese cleanroom manufacturing companies are the competitive advantages of products made in China.
Next is the cost problem, which is very important to all businesses, especially small and medium enterprises, with large production and great demand, Chinese cleanroom lights are cheaper than the products from Vietnam market.
For example, the Chinese clean room light has an evenly beveled design at 4 edges and corners to optimize dust resistance and easy cleaning. This is a special feature that not all clean room lights have. This is also a competitive advantage when customers want to build factories and laboratories requiring high cleanliness and strict GMP standards such as GMP EU, PIC / S.

2. Vietnamese cleanroom light
Our domestic light brands are growing fast. They improve the quality and specifications of the product by associating with reputable foreign component suppliers and then proceed to research and development to launch the products of Vietnamese people, which has the quality similar to that of imported goods.
Despite many efforts, the main obstacle of Vietnamese businesses is the lack of capital. If they want to mass-produce to reduce the cost of the product, they must have a correspondingly high turnover. However, in order to have a large turnover, there are high requirements on production and product cost to reach more customers. This vicious circle has blocked the footsteps of many Vietnamese manufacturers. Therefore, the quality of cleanroom lights in Vietnam can be the same as those imported from China, but the price is higher.
Well-known lamp manufacturers with domestic LED products can be named Paragon brand of Minh Hung Long company or Rang Dong lamp of Rang Dong Joint Stock Company.
In general, choosing clean room lighting depends on many factors such as cleanliness level, clean room design (lighting area, light intensity, ...) and budget. If you want cheap, beautiful, good quality lights optimized for clean rooms, Chinese lights are not a bad choice. And if you do not believe in the quality of Chinese products, choosing Vietnamese lights is better.
Vietnam Cleanroom Equipment (VCR) specializes in providing cleanroom equipment for construction contractors. We provide high-quality products with competitive prices and large quantities nationwide. The equipment includes:
Differential pressure gauge, FFU Fan Filter Unit, Pass box, Clean room air filter, HEPA box, Clean booth, cleanroom steel door, Isolator cabinet, and other equipment
For details, please refer to Vietnam cleanroom equipment official website
Related Articles