Why we should choose steel door for cleanroom?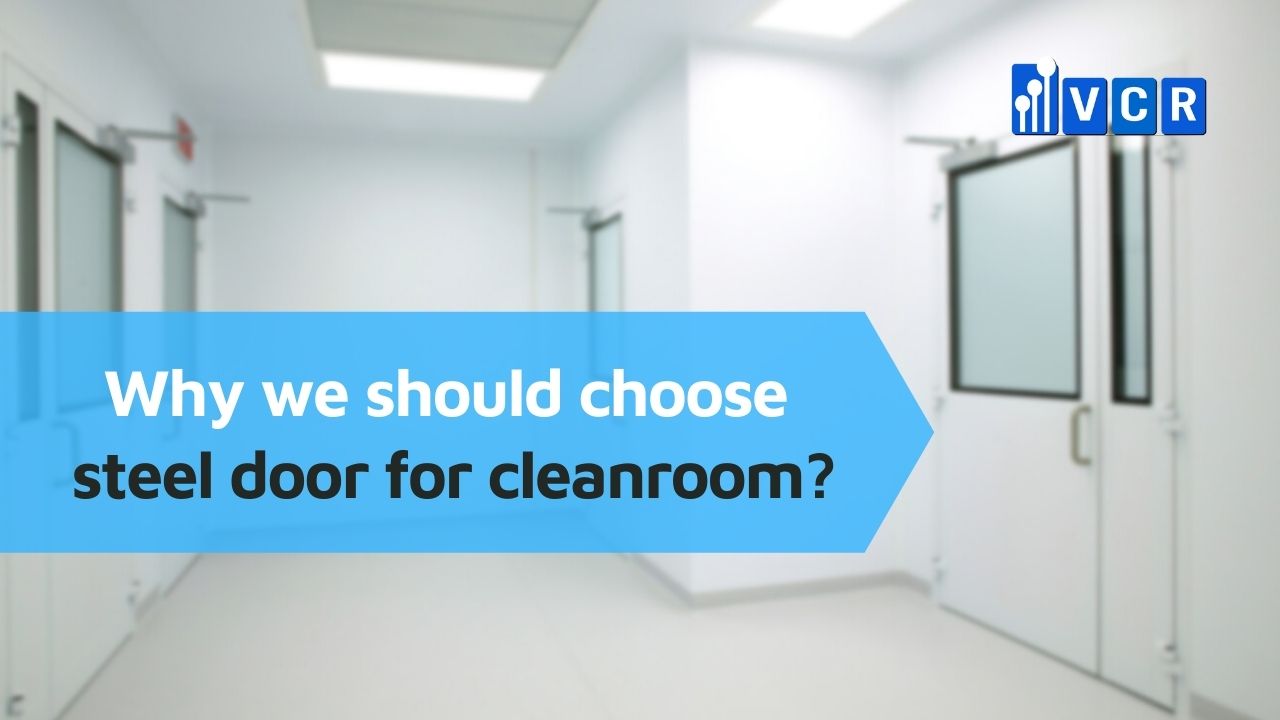 A cleanroom is a controlled environment where contaminants like dust, particles are filtered to provide the cleanest area. Just a little dust passing through the cleanroom door can damage the cleanliness of the room, so the door needs some special requirements for cleanroom…However, ordinary iron doors on the market are not capable of meeting these cleanliness requirements. Nowadays, steel doors are most commonly used in cleanrooms and laboratories. In this article, VCR - Vietnam Cleanroom Equipment will address why we should choose steel door for cleanroom.
What are the reasons to choose steel door for cleanrooms?
This is mainly due to:
Cleanroom steel doors are highly airtight, preventing bacteria and dust from entering the cleanroom

Anti-dust, good anti-fouling

High strength, anti-corrosion

The most important is the high performance of steel doors
Moreover, the core material of the cleanroom steel door is usually made of fireproof honeycomb paper or aluminum honeycomb, which makes the cleanroom steel door popular in different cleanroom factories with fire safety requirements. In manufacturing plants with high requirements for fire protection such as electronic chip factories or pharmaceutical factories, cleanroom steel doors are trusted because of their very effective fire resistance.
Therefore, at the beginning of the cleanroom project design, the steel door is selected to use for cleanroom, because it can shorten the production and use cycle as soon as possible, avoiding the waste of replacement time. Moreover, cleanroom steel doors utilization can greatly improve safety and reduce other risk factors.
Read more: How to choose the right doors for cleanroom
VCR - Vietnam Cleanroom Equipment is a supplier of high-quality clean room steel doors. As a direct distributor and transporter, the price of steel door for cleanroom at VCR is extremely competitive.
Contact VCR now for the best price!
Hotline: +84 90 123 9008 / +84 90 123 7008
Related Articles